Three Key Storylines
"The Unicorn" saves the day
Hauser picks up the slack
An ode to Marcus Smart
The Boston Celtics kept it rolling in Memphis on Sunday night with their sixth consecutive victory.
It was a gritty, back-and-forth affair between the C's and Grizzlies that came down to the final seconds. Boston took a three-point lead into the fourth quarter and it stayed close throughout the final frame.
Led by Desmond Bane (30 points) and Santi Aldama (28 points), Memphis wouldn't let up and had a chance to force overtime with Ziaire Williams' last-second attempt at the buzzer. Kristaps Porzingis, however, had other plans.
Watch the thrilling final moments below:
The result: A 102-100 C's triumph that marked their 15th win in their last 16 games vs. the Grizzlies.
Porzingis did his part offensively too, leading Boston with 26 points. Jayson Tatum was the Celtics' next-highest scorer with 20.
Next up for the C's -- who own the NBA's best record at 11-2 -- is a trip to Charlotte for the second night of a back-to-back vs. the Hornets. First, here are our takeaways from Sunday's game.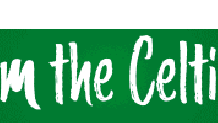 Kristaps Porzingis living up to his nickname
Porzingis' block was the most fitting end to this wild matchup, because he was the hero for Boston on both ends of the floor.
The 7-foot-3 star lived up to his "Unicorn" nickname with contributions in nearly every facet of the game. He immediately made his presence felt with 12 points, five rebounds, and three blocks in the first quarter. It marked his first career game with 10+ points and 3+ blocks in the first frame.
Porzingis continued to make huge plays down the stretch. His potentially game-saving block was the exclamation point for a brilliant performance that put him in elite company in C's history.
With 26 points on 9-of-13 shooting, eight rebounds, and a whopping six blocks, Porzingis joined Celtics greats Robert Parish and Kevin McHale as the only players to put up that stunning stat line (via Celtics radio play-by-play announcer Sean Grande):
Without Porzingis, this game could have gotten out of hand quickly for a Celtics team that was unusually inconsistent offensively. The Latvian big man was the difference-maker.
It's worth noting that Porzingis appeared to tweak his ankle in the fourth quarter. He stayed in the game and looked fine with that emphatic last-second block, but his status will be worth monitoring ahead of Monday's game in Charlotte.
Sam Hauser picks up the slack
Another night, another near-perfect 3-point shooting performance for Sam Hauser.
Hauser, who has been on fire since the calendar flipped to November, stepped up when the rest of the team couldn't buy a 3-point bucket. He was 4-for-5 from 3 in the first half while everyone else combined to shoot 0-for-6 from deep.
The 3s eventually started falling for Boston in the second half, but it was Hauser leading the way with five made 3s in seven attempts. One of those misses was a full-court heave at the end of the third quarter.
Hauser finished with 15 points, the third-most on the team behind only Porzingis and Tatum. Between his consistent 3-point shooting and his improved defense, he's turning into exactly what the Celtics hoped he would become when they gave him a shot to carve out a key role last year.
A Marcus Smart-style game
Although Marcus Smart was unable to take on his former team due to a foot injury, this game felt like a tribute to the ex-Celtics guard.
Smart was known in Boston for his gritty, physical style of play. He'd muck the game up if it meant giving his team a chance to win and became synonymous with "winning plays."
Sunday's game was physical and flat-out chaotic from start to finish. The Grizzlies, while they didn't shoot particularly well, forced the Celtics out of their comfort zone and made plenty of winning plays down the stretch. Porzingis' winning play in the final second, however, was the difference-maker.
Had Smart been healthy enough to play, it's fair to assume he would have thrived in this type of matchup. His presence could have been enough to snap his former team's win streak. Instead, the C's will look for their seventh consecutive win when they visit the Hornets on Monday night.