There is no one quite like Boston Celtics big man Kristaps Porzingis.
The Latvia native brings a unique skill set to Boston's lineup with his size and shooting prowess. He's an athletic 7-foot-3 center who can get hot from long-range, protect the rim, and make plays off the dribble. He's one of a kind, and that's why you'll often hear him referred to as "The Unicorn" when you tune into C's games this season.
The nickname was given to Porzingis by 13-time NBA All-Star Kevin Durant back in 2016. Porzingis, a rookie at the time with the New York Knicks, notched 15 points and five rebounds in an overtime loss to Durant and the Oklahoma City Thunder.
"He can shoot, he can make the right plays, he can defend, he's a 7-footer that can shoot all the way out to the 3-point line," Durant said, according to ESPN. "That's rare. And block shots—that's like a unicorn in this league."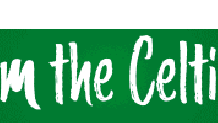 While that's high praise from one of the greatest players in NBA history, it didn't sit well with Porzingis at first. He admitted he didn't understand what Durant meant by calling him a unicorn, but he eventually learned to embrace the moniker.
"At first, I was a little confused," Porzingis said during an appearance on The Tonight Show Starring Jimmy Fallon. "It's like, 'What is it? A horse with a ponytail? What does it mean? But then they kind of explained it to me. What he tried to say is that I'm a unique player. So, it was nice to hear him say good things about me."
When healthy, Porzingis has been among the most impactful players in the league on both ends of the floor. That was evident last season when the 2015 No. 4 overall pick averaged a career-high 23.2 points, 8.4 rebounds, and 1.5 blocks through 65 games for the Washington Wizards.
That was enough to convince Celtics president Brad Stevens to swing a blockbuster deal to acquire Porzingis in June. The C's parted ways with Marcus Smart, Danilo Gallinari, and Mike Muscala in a three-way trade with the Wizards and Memphis Grizzlies.
Porzingis quickly showed Celtics fans what he can bring to the team with a sensational performance in the regular-season opener. The 28-year-old set a franchise record for points in a C's debut with 30. He also became the first player in NBA history to record five made 3-pointers (5-for-9) and four blocks in their debut with a new team.
"The Unicorn" will play a key role in the Celtics' quest for Banner 18. If he avoids injury and plays to his potential, opponents will have their hands full defending a Boston starting lineup that includes Porzingis, Jrue Holiday, and Derrick White alongside stars Jayson Tatum and Jaylen Brown.