Ask Boston Celtics players for their favorite memory of Marcus Smart and their faces light up.
They also immediately become conflicted. Do they gush about Smart's eccentric style? Do they tell a story that showcases his boisterous personality? Do they keep the focus on how mesmerizing it was to watch him on the basketball court and his propensity for winning plays?
Invariably, they yearn to tell you about all these things. Stories about his eclectic outfits blend seamlessly into memories of him diving into the third row for a loose ball.
Because you can't explain the Marcus Smart Experience without all these parts.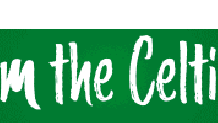 "I'll never forget when he wore these like knee-high rain boots to the plane one day," said Sam Hauser. Most NBA players tend to err on the side of comfort when traveling -- sweatpants, hoodies, slides -- but who could blame Smart for being weather-conscious?
"Oh, no. It was sunny out," Hauser added with a laugh. Then came the quick pivot to the basketball side of Smart.
"On the court, the way he played, it was tenacious," Hauser said. "He was competitive. He was always the first one to the floor for a loose ball. You really appreciate the way he played. He really represented Boston."
After nine seasons in green, Smart's tenure ended in June when he was dealt to the Memphis Grizzlies as a last-minute addition to a trade package that brought back Kristaps Porzingis.
The Celtics make their only visit to Memphis on Sunday night for what should have been their first chance to compete against Smart. But Smart injured his ankle in a loss to the Lakers on Tuesday night and is expected to be sidelined for the next 3-5 weeks.
The loss of Smart comes as the Grizzlies navigate a rocky, injury-filled start to a season with superstar guard Ja Morant serving a 25-game suspension.
Smart's first opportunity to play against his former team now won't come until February 4 when Memphis visits Boston. That will be a particularly emotional night at TD Garden.
"[Smart is] a big part of this culture," said Jayson Tatum. "He was the most beloved Celtic that we had on our team. He was the heart and soul. To see him leave -- I thought I was going to play with Smart my entire career. So seeing him leave was tough.
"We've had so many memories. Great memories, not-so great memories. Been in the playoffs, we got to the Finals together. That might be my favorite. It was that moment of me, him, and Jaylen [Brown], talking on the court when we won Game 7 [of the Eastern Conference Finals in Miami in 2022]. We didn't accomplish the main goal but we finally got over that hump. At that time, it was a hell of a feeling."
That Smart isn't here as the Celtics try to get over a final hump and secure elusive Banner 18 feels … different. It would probably be even more jarring if Boston hadn't been able to acquire Jrue Holiday right before the start of the season, as Holiday has been able to maintain a high level of defensive intensity at the guard position.
But no one does it quite like Smart.
"I'm going to miss watching him play basketball because he was a lot of fun to watch. Just creative and engaging and like really one-of-a-kind as a player," said Luke Kornet. "He was a great teammate and player, and his competitive abilities were incredible."
Without Smart, the Celtics don't have the same chaos factor on the court. Smart might have aggravated you with his 3-point shot selection for three quarters, but then he was going to dive on the ground to get a loose ball in a must-have, crunch-time moment. In a game that looked like Boston had no hope, Smart might take a couple of charges and turn around the entire outlook (Right, James Harden?)
The Celtics rank third in the NBA in defense through 12 games this season. They still have plenty of talent on that end. It's just … different.
Watching Holiday lunge on the floor late in Friday's win in Toronto, forcing the Raptors to scramble on a play that ended with a Porzingis block, felt unique in a way that Smart made it feel ordinary. The Smart-Holiday comparisons are inevitable but the way they utilize their All-Defensive talents is … different.
That's the word we keep coming back to. Smart was different. The Celtics without Smart are different. There's no one that can quite replace Smart, on or off the court, even if the Celtics might still thrive without him here.
"Great guy. Obviously, an ultra, ultra competitor. Some of the things he does on the court you're like, 'What is going on?'" said Derrick White, who elevated to All-Defense status playing alongside Smart. "But it's amazing. And there's really nobody like Marcus Smart in the league. Tough to see him go."
What else will White miss?
"His robes, eating the Wicked Smarts [cereal], and all the little things he did like that. That's just Smart. Like, 'What is going on here?' It's just Smart doing Smart things."
Smart's impact on the community here is indelible. And his impact on teammates stretched well beyond what we saw on the court.
"One of my favorite stories was, when when his mom [Camellia] was still alive, I remember we were in Dallas and she fixed up this this great meal. It was very thoughtful," said Horford. "Some sweet potato pie as well. Just very caring. And I remember Marcus and I talking about that, sharing that moment and, for me, that part was very special. So I was fortunate enough to get to see Marcus more than as a teammate, and looking at him as a friend. My time with him here was very special."
Brown is excited for Smart's return in February and the chance for Celtics fans to fully celebrate what Smart meant to the city.
"I think the fans will celebrate that. I think Marcus is a part of the community as well, he had a huge following here," said Brown. "He represented kind of the spirit and the culture of Boston. Just get after it, dive on the floor, scrappy. You know what I mean? Not afraid to get into it.
"There's a lot of Bostonians that just embody that for sure. So I know he's going to be missed. He'll be missed by me for sure."