Marcus Smart's first game against the Boston Celtics will have to wait.
The former C's guard, now with the Memphis Grizzlies, is expected to miss the next three to five weeks due to a left foot sprain. He suffered the injury after landing on Los Angeles Lakers guard Austin Reaves' foot during a defensive possession on Tuesday and had to be helped off the floor.
The update confirms Smart will be unavailable for Sunday's game vs. the Celtics, his first against his former team since being traded in June. The C's sent Smart to the Grizzlies in a three-team blockbuster deal with the Washington Wizards that brought big man Kristaps Porzingis to Boston.
Smart averaged 12.5 points, 5.0 assists, 2.5 rebounds, and 2.0 steals through his first 11 games with Memphis. It's been a rough start with his new team as the Grizzlies find themselves dead last in the Western Conference standings with a 2-9 record.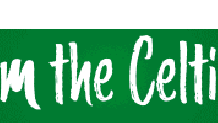 Meanwhile, the Celtics are rolling newcomer Jrue Holiday replacing Smart in the backcourt. Boston enters Friday night with an Eastern Conference-best 9-2 record.
Sunday's Celtics-Grizzlies matchup is scheduled for 8 p.m. ET on NBC Sports Boston.