There's no shortage of film on the 2008 Celtics, nor is there a shortage of 2008 Celtics, for that matter. Whether it's Paul Pierce, Kevin Garnett, Rajon Rondo, or NBC Sports Boston's own Eddie House, there always seems to be someone kicking around, and that's not counting current assistant coach Sam Cassell, who won his final ring with that juggernaut.
It might be time for coach Joe Mazzulla to enlist one of them, or at least roll tape, because that club could impart some valuable lessons to this one.
Monday's ugly loss in Charlotte can be waved away if you want, coming on the second night of a back to back, without Al Horford and Derrick White, and just two days before a conference showdown with the Bucks. The game screamed letdown.
And yet, dismissing it is dangerous, since it highlighted recurring concerns early in this otherwise excellent season. The Celtics still own the league's best record at 11-3, but they're once again making things harder on themselves through some of their familiar struggles; i.e., playing down to the competition, blowing big leads, living and dying with the 3.
We could tackle any one of those issues, but let's focus on what separated the '08 champions from every Celtics team since -- selflessness.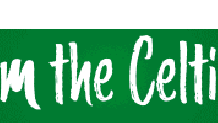 In Garnett, Paul Pierce, and Ray Allen, the C's started three future Hall of Famers. There was no way they could produce at their accustomed rates without going all NBA Jam, so they sacrificed.
It's easy to forget, but one year before arriving in Boston, Allen averaged a career-high 26.4 points with the Sonics. A year before that, Pierce had set his career-high of 26.8. Garnett arrived with nine straight 20-plus seasons.
Instead of fighting over the ball, they shared it. All saw their averages dip into the teens, and no one cared. Pierce led the team with 19.6 points a night, followed by Garnett (18.8) and Allen (17.4). They played a wildly entertaining style for coach Doc Rivers and they piled up wins -- 66 in the regular season, and 16 more in the playoffs to raise Banner 17.
Today's Celtics are built differently, with a focus on superstar Jayson Tatum, who has expanded his game to become a willing playmaker. Tatum may never be Luka Doncic, but he can make a team pay for a double team with his vision and passing. Every year, the game slows down for him and he becomes a more complete player. He's not the problem.
Similarly, White and Holiday are default facilitators. Holiday's shots are down and he's averaging only 12.8 points a game, his lowest total since he was a teenager with the Sixers in 2009. White simply makes winning plays, and he can impact a game without taking a shot, a description that applies to veteran Al Horford, too.
Likewise, newcomer Kristaps Porzingis is attempting a career-low 11.9 shots a game, happy to run high pick-and-rolls or exploit mismatches on the block. He has been a model of efficiency, and the Celtics should probably find him in the paint more often.
That leaves one player who could really benefit from some 2008 tape, and it's Jaylen Brown. The NBA's highest-paid player has appeared out of sorts at times, as if he doesn't quite feel his place in the pecking order yet. His attempts to break down a defense individually can stagnate the offense, which is admittedly a tricky tightrope considering his gifts as a one-on-one scorer.
But it's hard for an offense to flow when one player dominates the ball, and Brown suffers stretches where it almost feels like a timer goes off in his head telling him it's his turn to score.
On Monday, it meant checking into the game in the second quarter and immediately going coast to coast on three defenders without even looking for Tatum, who was in the midst of a scorching 31-point half. Later, tied in the closing moments of overtime, he hoisted a low-percentage contested 3 with Porzingis wide open in the lane.
If Brown feels pressure to justify his $300 million contract, he shouldn't -- he has already earned it. The deal actually frees him from the need to compile stats, because the money isn't going anywhere. Whether he averages 18 or 29 a night, his star will rise from this point forward based on championships.
The '08 Celtics understood this, albeit as ring-hungry veterans who recognized that time was running short. Between them, Pierce, Garnett, and Allen totaled 15 games where they didn't even score 10 points that year, including blowouts when they were content to play 18 minutes and take five shots. Brown, by comparison, has failed to score in double figures only four times in the last four years.
It's OK if he scores 14 and the Celtics win by 16. Pierce figured this out as he matured and it transformed him from just another All-Star into a franchise icon.
There's a lesson for Brown and his teammates, if they just want to turn back the clock 16 years and roll some tape.