The Boston Celtics played with fire throughout a four-game road trip, so it shouldn't be particularly surprising that they got burnt at the finish line.
What's infuriating is the way they fumbled away a win in Charlotte, triggering PTSD for every denizen of Celtics Nation who was wondering if this year's team might finally be turning a crunch-time corner.
Instead, the Celtics tripped on the corner, skinned their knee, and spilled their drinks all over themselves. It's pointless to linger too long on how the team fumbled away an 18-point lead -- you don't want to read about it, I don't want to write about it -- so let's quickly run through the four most maddening sequences in Monday's loss: 
1. Free throws aren't free
The Celtics were a perfect 22 of 22 at the free-throw line in crunch-time situations entering Monday's game. Then they missed FOUR over the final 5:10 of play.
Jrue Holiday, who had missed a game-sealing dunk in Memphis 24 hours earlier, clanged two freebies with Boston up two and 10 seconds to play in regulation. LaMelo Ball made it hurt with a layup three seconds later.
Jaylen Brown missed a freebie in the extra session, then Jayson Tatum misfired on the third and final free throw with a chance to force a second overtime.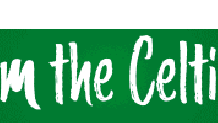 2. JT caught napping
When Tatum hit a second-chance 3-pointer with 57 seconds to play in the extra session to put Boston on top by two, it felt like maybe Boston was going to escape despite all its missteps. That feeling was fleeting.
On the ensuing possession, Tatum got caught Ball-watching. (See what we did there?) So concerned that Ball might pull up for a go-ahead 3-pointer despite two defenders nearby, Tatum didn't see old friend Gordon Hayward cut baseline for a way-too-easy layup to tie the game.
Tatum has talked a lot about wanting to be an All-Defense player, and even that little lapse took away from how great he was on the offensive side for much of this game.
3. Brown's decision to shoot
The Celtics got the ball back with 45 seconds to play in overtime after Tatum's defensive lapse. And we've still wondering what Brown was thinking here:
Look at that first screenshot. That's Brown electing to pull up with a defender all over him with 11 seconds on the shot clock. More maddening, look at how wide open Kristaps Porzingis is in the paint while his defender scrambles back from doubling Tatum.
Did Brown get caught up in the moment trying to hit the go-ahead shot? Did he rush trying to get a 2-for-1? (Sometimes it feels no team in the NBA is more obsessed with rushing possessions for extra shot attempts than the Celtics.)
Boston's superstars spent a good chunk of the third quarter on the bench in Memphis on Sunday night, at least in part because of an inability to fully maximize mismatches. Brown has to be smarter in that situation, even if he's mildly well intentioned in trying to generate a final possession opportunity.
4. No rim protection in a two-point game
This one is lower on the maddening scale than the previous three but it needs to be pointed out. The Celtics were up two with 10 seconds to play when, after Holiday missed two free throws, the Celtics subbed Oshae Brissett in place of Porzingis.
The Hornets subbed out their big (Mark Williams) in favor of PJ Washington, so we understand the thinking here. The Celtics wanted to be super switchy and deny any clean looks at a go-ahead 3-pointer.
The problem? They had no rim protection and left Ball a red carpet to the rim when Brown somehow got stuck behind him on the inbound pass.
Porzingis had the game-saving block in Memphis 24 hours earlier, and while it's easy to nitpick in hindsight, we'd probably prefer a Hornets player having to shoot a 3 over a 7-foot-3 player than leaving the rim open to attack in a two-point game.
Deep breath. We can't change the past. The Celtics need to dust themselves off and get ready for Wednesday's showdown against the Bucks.
But here's three lingering takeaways from Monday's loss:
1. More focus in crunch time
Celtics players need to be more locked in and Mazzulla has to be better about putting his players in the best spots. Timeout usage and personnel decisions remain open to critique.
2. Derrick White is so important
Boston is now 1-2 without Derrick White and needed to grind to escape Brooklyn in the one game they won without him. His presence as the end of close games is so vital.
3. No excuses
We don't want to hear a word about "schedule losses" or how too much time ran off the clock after Tatum missed his last free throw. This team is way too talented to be losing to the 3-9 Hornets regardless of absences, schedule, or referee mishaps. Boston had too many chances to put away Monday's game.
The Celtics can hit us all with the mind eraser on Wednesday night with an inspired showing against the Bucks. Milwaukee has won five straight and eight of its last 10. The Bucks are still a work in progress and have obvious defensive concerns but Boston needs to be locked in and focused on Wednesday night.
Far more focused than they were on Monday in Charlotte.