It would be inauthentic for Joe Mazzulla to channel Bobby Knight and start hurling invectives and furniture at his players. But no one would mind if he pushed his stars with a firmer hand, which makes Sunday night's victory over Memphis a potential turning point.
We might look back at the third quarter of that 102-100 win as the moment when Mazzulla officially took control. He may be young, he may be inexperienced, and he may have been thrown into the job without warning, but Mazzulla isn't a rookie coach anymore, and on Sunday he acted like it.
When Jaylen Brown earned a tech for arguing a non-call, and Jayson Tatum failed to hustle back on a Memphis transition layup 30 seconds later, Mazzulla did something theretofore unprecedented: He benched his two superstars, along with starting point guard Jrue Holiday, for the rest of the quarter.
The trio sat for over seven minutes while the likes of Sam Hauser, Payton Pritchard, and even Neemias Queta closed out the frame. The starting trio returned to play the entire fourth quarter, and even if none of them exactly took over -- the big plays belonged to Kristaps Porzingis and, of course, Derrick White -- effort wasn't an issue in the hard-fought victory.
Afterwards, Mazzulla didn't directly call anyone out, but he made his disappointment over the team's inconsistent effort abundantly clear.
"I don't think we deserved to win that game," he said, sounding less like someone determined to protect his players, and more like their boss.
The implications for the pursuit of Banner 18 are potentially massive.
There's a reason both Danny Ainge and Brad Stevens viewed Mazzulla as a rising star. They saw a natural leader with the ability to grow into the job, but the question was always going to be the timeline, because the Celtics are ready to win now, and they can't have their coach holding them back.
Last year, he kowtowed to his stars, allowing Brown and Tatum to compile meaningless stats in blowouts, a move that may have helped both earn All-NBA honors, but also suggested the priorities were too focused on the individual over the team.
In the playoffs, the rookie coach hindered as much as he helped, between his refusal to call timeouts, his inability to keep a fractious bunch playing to the sum of its abilities, and his stubborn refusal to do anything other than live and (mostly) die by the 3-pointer. When the season ended in the bitter disappointment of Game 7 vs. the Heat, it was hard to say Mazzulla had given the Celtics the best chance to win.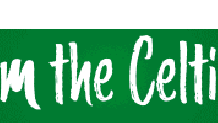 Making matters even worse, players like Marcus Smart openly defied him, from running timeouts to declaring that the coach had been "killed a lot (and) rightfully so" for his lineup combinations.
If the moment overwhelmed him, it's understandable. Few 34-year-old coaches in any sport just races to a title. Bill Belichick got his first job at 39 and went 6-10. Tony La Russa took over the White Sox full-time at age 35 and went 70-90. Even the legendary Red Auerbach, who debuted with the Celtics at age 33, needed seven full seasons and the arrival of Bill Russell to claim his first crown.
They're all Hall of Famers who nonetheless didn't arrive to the job fully formed. Those skeptical the Celtics would ever win a crown with Mazzulla based on last year discounted his ability to mature and grow, and we're seeing it unfold in real time.
A year ago, Mazzulla had no answer for a coach like Erik Spoelstra hitting the C's with a zone. Now, Mazzulla is the one unleashing a disruptive 2-2-1 full-court press spearheaded by Holiday and White. A year ago, Brown and Tatum frequently played deep into one-sided games. Now, both of their minutes are down, and they've already skipped the fourth quarters of blowouts over the Wizards and Pacers (the latter by 51 points, so I'd hope so!).
A year ago, Mazzulla watched his best players jaw at the refs and exhibit intermittent effort in transition, and he turned a blind eye. Now, he's letting them watch half the third quarter from the bench while he coaches everyone else.
Those are the actions of a man growing more comfortable by the day. And suddenly it feels like the Celtics might be able to win a title because of their coach, and not in spite of him.