For the first time in 13 years, the Boston Celtics earned an Opening Night victory on the road.
The C's entered Wednesday night's game vs. the New York Knicks with an 0-6 record in road regular-season openers since 2010. They finally put that unflattering streak to an end with a hard-fought 108-104 triumph at Madison Square Garden.
It was a nail-biter. New York erased Boston's 11-point lead in a span of a minute during the third quarter and took a six-point lead in the fourth. The Celtics eventually snapped out of their funk to finish the game on a 13-3 run and escape with the win.
Jayson Tatum (34 points) and Kristaps Porzingis (30 points) carried the C's offensively. RJ Barrett and Immanuel Quickley did their part to make things interesting for the Knicks, dropping 24 points apiece. New York nearly stole a victory with its red-hot 3-point shooting (18-for-41) but its struggles inside the arc were too much to overcome.
The Celtics will host the Miami Heat for the home opener at TD Garden on Friday night. First, here are our takeaways from Wednesday's game.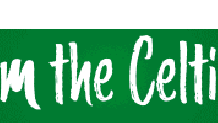 Jayson Tatum in MVP form
Tatum entered the season as a popular NBA MVP pick, and he showed why in this one.
The three-time All-NBA selection erupted for 19 points (8-14 FG) in the first half. He stepped up while the rest of the Celtics offense slowed down in the second quarter.
Tatum kept it rolling in the second half to keep the Celtics alive during their sluggish stretch. He notched a game-high 34 points on 13-of-22 shooting, including multiple highlight-worthy shots from long range. His presence was felt in every facet of the game as he added 11 rebounds, four assists, two steals, and a block.
Those numbers have become par for the course for Tatum. However, his consistency and ability to step up when his teammates couldn't hit shots were notable. If we see this version of Tatum on a regular basis throughout the 2023-24 campaign, he'll be in the MVP conversation come June.
🔊 Celtics Talk POSTGAME POD: Tatum, Porzingis lead C's in 'roller-coaster ride' win vs. Knicks | Listen & Subscribe
Kristaps Porzingis shines against former team
Porzingis picked up where he left off in the preseason with a stellar regular-season debut for Boston.
The former Knicks big man took the court to loud boos from the Madison Square Garden crowd. He shook off the jeers and quickly quieted the fans with a 15-point first quarter.
"Honestly, I didn't feel that good in the beginning," he told ESPN's Lisa Salters after the first quarter. "My teammates found me some open shots. These guys draw so much attention. ... I'm just wide open."
Porzingis was a force on both ends of the floor. While lighting the Knicks up offensively, he also gave them fits with his impeccable interior defense. He finished with four blocks and was a team-best +13.
The MSG crowd graduated to "F--- Porzingis" chants with the game in the balance late in the fourth quarter. That's when Porzingis silenced them once and for all with a go-ahead 3-pointer with 1:30 remaining.
All in all, it was a dream debut for the Celtics' prized offseason addition. He set a franchise record for points in a season opener with 30 (8-15 FG) to go with eight rebounds. He also became the first NBA player with five made 3-pointers (5-9 3-PT) and four blocks in a team debut, per ESPN.
Night to forget for Jaylen Brown
Brown has starred in his last three season openers, but Wednesday wasn't his night.
The two-time All-Star couldn't get much going offensively, shooting 4-for-11 from the floor (0-4 3-PT) to finish with a modest 11 points. He committed five personal fouls and turned the ball over twice.
Both of those turnovers were costly. The first was an errant pass that resulted in a Julius Randle 3-pointer in the fourth quarter. The second, an inbounds pass that was stolen, came shortly afterward.
Brown then fouled Knicks guard Quentin Grimes on a 3-point attempt, resulting in a four-point play. That sequence turned a tie game into a six-point Knicks lead in a matter of 30 seconds.
Suffice it to say, Brown has had better days. The good news is his errors didn't wind up costing his team a victory, and he'll have a chance to bounce back Friday against Miami in front of the home crowd.
Brown also had six rebounds and dished five assists.
Rough debut for the bench
Simply put, the Celtics need much more out of their second unit going forward.
Veteran big man Al Horford was the lone bright spot for the group as he hit three of his four shots (2-3 3-PT) for eight points. He also brought down seven boards in his 26 minutes.
Otherwise, Boston's bench was a complete non-factor. Payton Pritchard (four points) was the only other player in the group to put a tally in the scoring column. Pritchard, Sam Hauser, and Luke Kornet combined to shoot 1-for-9 from the field.
Depth was considered an issue for the C's heading into the season, so this game didn't do much to dispel those concerns.