The Celtics and Derrick White were not able to reach a contract extension before the Oct. 23 deadline earlier this week, but that hasn't changed the veteran guard's mentality about his future in Boston.
"I love being here. Obviously, you got another year after this year," White told reporters at Wednesday's shootaround. "We'll focus on it then. But I think (the talks) went well. I want to be here for a long time, so that hasn't changed."
White's current deal -- four years, $70 million signed with the San Antonio Spurs -- doesn't expire until the end of the 2024-25 season. The C's and White are officially able to resume extension talks after the 2023-24 campaign.
The Celtics acquired White from the Spurs before the 2022 trade deadline and he's become a vital player in the team's rotation as a combo guard who can score and defend multiple positions.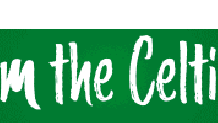 He averaged 12.4 points per game and shot a career-high 38.1 percent from 3-point range last season, while also being named to the All-Defensive second team.
White could be a regular in the starting lineup this season, although head coach Joe Mazzulla likely will use several different combinations to begin games.
The Celtics have premium depth at point guard with White, Jrue Holiday and Payton Pritchard on the depth chart.
White and the Celtics begin the new season against the New York Knicks on Wednesday night at Madison Square Garden. NBC Sports Boston will have complete coverage beginning with Celtics Pregame Live at 6 p.m. ET.