The Boston Celtics haven't had an NBA MVP winner since 1985-86 when Larry Bird won the award for the third consecutive season.
Bird finished third in 1986-87 and second in 1987-88. Those were the last two seasons during which a C's player finished top three in MVP voting until Kevin Garnett placed third in Boston's title-winning 2007-08 campaign. Since Garnett in 2008, only Isaiah Thomas (fifth in 2016-17) has finished top five.
The streak of Celtics players not winning league MVP could end this season, though. Jayson Tatum enters the 2023-24 campaign among the favorites, and he's been steadily climbing the MVP ladder over the last two years. He finished sixth in the 2022 voting and fourth last season.
Tatum has been an All-NBA first team selection each of the last two seasons. He became the first Celtic ever to average 30-plus points per game (30.1, to be exact) last year. He also averaged 8.8 rebounds and 4.6 assists per contest.
The Celtics are expected to finish with the league's best record this season. Tatum is the team's best player. That's usually a good formula for being a top contender for the award.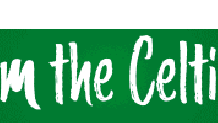 ESPN NBA experts Zach Lowe and Kevin Pelton recently gave their award predictions on the Lowe Post podcast, and both of them picked Tatum to win MVP.
"If you look at the formula I use to predict MVP, which is your rank in my wins above replacement player metric and your rank in terms of team wins, the average of the two has predicted (the MVP winner) pretty well," Pelton said. "It pops out an interesting result, and that's Jayson Tatum.
"He was very on this list last year. He might have been No. 1, but he wasn't a serious contender. I don't know if he can -- in terms of perception and box score stats -- get as high as that Giannis, Embiid and Jokic group that has been top three the last two years. But if I was picking someone based on the betting lines, where I think he's 8-to-1 to win the award, he would be my money."
Lowe is a little more sure of his Tatum pick.
"My pick is Jayson Tatum. I think it's going to be a two-man race -- well, not a two-man race because all these guys are going to be in it -- but I came down to Tatum and (Nikola) Jokic, because with Jokic, I think there's going to be this lingering sense of, OK, he didn't get the award last year and then he just rampaged through the entire playoffs. There's an almost universal recognition that he is the best player, and by a decent amount the best offensive player, although I think Steph Curry would have an argument in that discussion to some degree.
"I think the Celtics are going to have the best record in the East and probably the best in the NBA. Tatum is going to be recognized universally as the best player on that team and the engine that makes it go. He's healthy after the wrist thing he had in the playoffs last year. And I have to say -- I think he's noticed, and I've certainly noticed, that in these GM survey things for the player you most want to start a team with, best player over the next half decade, blah, blah, blah, he's finishing a little lower in those (polls) than I would've imagined. I think he was in the also-received-votes category for one of the GM survey questions. I think he's going to have a monster year."
One potential road block for Tatum in winning MVP is that he has so many good players around him. Jaylen Brown was second team All-NBA last season. Jrue Holiday and Kristaps Porzingis are All-Star caliber players. Plenty of players on loaded teams have won MVP before, it's just a little harder to stand out. For example, the last MVP winner that had a teammate also make an All-NBA team in the same season was Steph Curry in 2015-16.
If Tatum puts up similar stats as last season and the Celtics are the No. 1 overall seed, it's hard to imagine him not at least finishing top three in the MVP voting.