Is it Oct. 25 yet?
Boston Celtics fans have to be anxiously awaiting the regular-season opener after watching Tuesday night's penultimate preseason game vs. the New York Knicks. The C's, with their starters working up to their regular minutes, erupted for a whopping 78 points in the first half. They improved to 3-1 in the preseason with a 123-110 victory.
Credit the Knicks, though. They cut a 27-point deficit to single digits in the third quarter. After looking overmatched against the Celtics' starters in the first half, New York's backups found their groove down the stretch and nearly matched the C's final numbers. They shot 43.2 percent from the floor to Boston's 46.2 percent, and 39.6 percent from 3-point range to Boston's 44.2 percent.
The C's will wrap up their preseason Thursday night in Charlotte. Before we turn the page, here are our takeaways from Tuesday's action.
Boston Three Party
The Celtics got wide-open looks from beyond the arc all night long and took advantage. Sixteen of their 23 3-pointers came in the first half. To put that into perspective, the Knicks made 22 shots in the first half altogether.
🔊 Celtics Talk POSTGAME POD: Kristaps Porzingis shines in Celtics preseason win vs. Knicks | Listen & Subscribe
Seven C's players hit 3s in the first two frames. Six hit multiple 3s in the game with Jayson Tatum (5-8 3-PT), Kristaps Porzingis (4-8), Jaylen Brown (3-7), and Sam Hauser (3-7) leading the way.
Watch all of the Celtics' first-half 3-point makes below:
This isn't exactly a new development. The Celtics rained 3s on their opponents all last season, including last November when they made a franchise record 27 shots from long range against the Knicks at MSG.
But knowing how much better this season's group has the potential to be, it wouldn't be a surprise to see that record broken for the second straight year, perhaps on multiple occasions.
C's starters look ready for Opening Night
Celtics head coach Joe Mazzulla went with a small-ball starting lineup of Jrue Holiday, Derrick White, Jaylen Brown, Jayson Tatum, and Kristaps Porzingis on Tuesday night. That very well could be the starting group for next Wednesday's season opener at Madison Square Garden.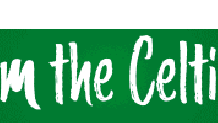 If it is, we can expect plenty of offense. All five starters showed their ready for the Oct. 25 season opener, particularly during the eventful first half.
Here's a brief breakdown of each starter's performance as they worked back up to their regular minutes, along with some highlights:
Jrue Holiday
Holiday is the straw that stirs the drink for this Celtics team. That's why Brad Stevens made the difficult decision to part ways with Robert Williams and Malcolm Brogdon to acquire him, and the veteran guard showed why he's worth the hefty price.
A five-time All-Defensive selection, Holiday can also get it done on the offensive end. He turned his defense into offense with a steal and a bucket on the other end early on.
Holiday also pulled off an unreal nutmeg on Evan Fournier and dished an assist to Payton Pritchard for a 3 on the other end.
He did a little bit of everything, finishing with 10 points (4-7 FG), seven rebounds, four assists, and two steals in 29 minutes. With so many shot-makers on the roster, Holiday doesn't need to carry the load offensively. As long as his elite defense is a factor, this starting lineup will be tremendously tough for opponents to stop.
Derrick White
It remains to be seen whether White will primarily start or come off the bench in the regular season. But he got the start on Tuesday night and quickly made his presence felt with a 3-pointer out the gate.
That was one of White's two made 3s on the night. He notched nine points (3-6 FG) and five rebounds in 25 minutes. As he proved last season, he'll be a key part of Boston's success on both ends of the floor regardless of whether it's as a starter or off the bench.
Kristaps Porzingis
Porzingis continues to impress with his new team in the preseason. The 7-foot-3 "unicorn" came out firing with 10 first-quarter points and was a big reason why Boston opened up a 27-point lead in the first half.
Porzingis was acquired in the three-team Marcus Smart trade in June. While it was difficult to say goodbye to Smart, the longest-tenured Celtic at the time, Porzingis brings an exciting new element to Boston's lineup on both ends. He's a spectacular shooter at his remarkable size as well as a rim protector. Both skillsets were on display in Tuesday's win.
He finished with 20 points (8-13 FG), eight rebounds, two blocks, and a steal in 28 minutes.
Jaylen Brown
It wasn't necessarily a standout performance from Brown, but he still left his fingerprints on his team's win. He tallied 17 points (6-15 FG) but the number that jumps off the page is his six assists.
Brown will look to cut down on the turnovers, which were an issue at points last season, going forward. He had four turnovers in his 30 minutes on the court.
Jayson Tatum
Tatum looks like he's itching for the regular season to begin. The four-time All-Star was in midseason form in Boston's penultimate preseason game.
He led the way with 20 points in the first half and finished with a game-high 28. He also led the Celtics' 3-point barrage with five makes from long-range.
Tatum added eight rebounds, four assists, three steals, and a block in 30 minutes. He's ready to go.
Al Horford shows hustle off the bench
With Derrick White getting the start in the small-ball lineup, veteran big man Al Horford was the Celtics' sixth man off the bench. The 37-year-old continues to look spry this offseason.
Horford was everywhere in the first half. His hustle set the tone and if this is what he'll look like off the bench, it might make sense for Mazzulla to go small-ball as his primary starting lineup.
Horford was a team-best +17 while amassing eight points (3-7 FG), three boards, three assists, one steal, and a block in 23 minutes. It'll be worth monitoring how Mazzulla uses him in the preseason finale Thursday night.
Defense needs improvement
If there's one thing to nitpick from Tuesday night's game and the preseason as a whole, it's the Celtics' defensive effort. For a team that looks to pride itself on its defensive identity, Boston hasn't looked elite on that end of the floor through four preseason games.
While they racked up points in Tuesday's win, the Knicks did the same. New York had 60 in the first half to continue a troublesome trend. The Celtics have allowed, 57, 57, 59, and 60 first-half points through their four games.
Then there's the blown leads. The C's saw a number of double-digit leads dwindle to an uncomfortable level last season and it happened again Tuesday, with the Knicks nearly erasing a 27-point deficit.
Their offense is capable of piling on points, so they can afford some defensive lapses. But if they want to dominate teams throughout the 2023-24 season on their way to Banner 18, the defense has to be tightened up.