The Boston Celtics have sky-high expectations this season -- in part because they acquired one of the NBA's tallest players.
Celtics president of basketball of basketball operations Brad Stevens made the bold decision in June to part with longtime point guard Marcus Smart in a three-team trade that brought 7-foot-3 big man Kristaps Porzingis to Boston. Porzingis averaged a career-high 23.2 points per game on 49.8 percent shooting for the Washington Wizards last season, and the hope is that he gives Boston another top-tier offensive weapon alongside Jayson Tatum, Jaylen Brown and the recently-acquired Jrue Holiday.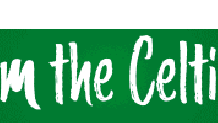 But how exactly will Porzingis fit in Boston? The Wizards essentially centered their offense around Porzingis last season, but the former All-Star will be the Celtics' clear third option behind Tatum and Brown, which could require an adjustment.
Sports Illustrated's Chris Mannix spoke to an NBA scout who believes the Celtics are trying to emphasize "as much offense and shooting as they possibly can" with Porzingis' addition. The scout sees a potential learning curve for Porzingis in his new role, however.
"If Porzingis plays like he did last year, which he had a great year, then the Tatum, Brown, Porzingis trio could be a nightmare for people," the scout told Mannix. "But will Porzingis be the same guy in Boston?
"I thought Washington really played through him. He was a big focal point of their offense. He shot the ball well. He could be a matchup problem for people. That won't happen in Boston. When he was in Dallas, Luka [Doncic] just dominates the ball so much that I don't think it was a good place for him to be in.
"With the Celtics, he'll be No. 3. I think he'll be fine because Boston does a pretty good job of moving the ball. But it will be an adjustment."
The preseason has offered a tantalizing glimpse of how the Celtics will use Porzingis. The big man drilled a 3-pointer on Boston's first possession in its preseason opener against the Philadelphia 76ers, then ran a high pick-and-roll with Derrick White that resulted in a highlight-reel dunk.
Porzingis' ability to score at all three levels gives the Celtics' offense a new dimension it didn't have with rim-runner Robert Williams. It seems the C's will utilize him heavily in high pick-and-rolls, where he can dive to the rim as a dunk threat or pop out beyond the arc to create space for Boston's guards and wings to attack.
Porzingis is also a capable passer, so if teams give him too much offensive attention, he can make them pay, like he did at the 1:16 mark of the video below with a nice feed to Brown for a dunk.
There might be some early bumps in the road as Porzingis adjusts to his new role, and health will obviously be paramount for a player who has missed significant time with multiple injuries over his eight-year career.
The upside with Porzings is obvious, however, and it's one of the main reasons why Boston is viewed as a title favorite.