Signed to a two-way deal with the Boston Celtics back in September, 24-year-old big man Neemias Queta made his presence known throughout the preseason. Appearing in three preseason games, the best word to describe Queta would be efficient.
In his first appearance on Oct. 9 in the Celtics' sole preseason loss vs the Knicks, Queta logged seven points on 60 percent shooting with four rebounds and a block in his 14 minutes of play. He improved upon those numbers in Boston's 112-101 win over the Philadelphia 76ers, where he made all of his shots for 10 points while adding three rebounds and two assists in only eight minutes of play.
In the Celtics preseason finale 127-99 win over the Charlotte Hornets, Queta really found his role. Keeping his shooting streak alive, Queta added 12 points on 6 of 6 shooting with seven rebounds in his 13 minutes on the court. He also logged a steal, adding to what would be a franchise record for team steals in a game with 22.
🔊 Celtics Talk POSTGAME POD: Celtics are "gonna be a problem" for rest of NBA; end preseason with blowout win | Listen & Subscribe
"I feel like I'm always consistent with my work in the paint," Queta said following Thursday night's win. "I can finish up there with the best."
One thing to note is that five of Queta's seven rebounds were offensive, which is a stat where the Celtics finished in the bottom half of the league last season. With Kristaps Porzingis and Al Horford seemingly the only big men on the roster with guaranteed roles, Queta could really make an impact for Boston as a glass cleaner who takes smart shots.
"I want to be consistent with that in my role," Queta added. "I want to help the team win the most amount of games possible."
In what must be music to head coach Joe Mazzulla's ears, Queta is all-in on the team-first mentality that has been preached throughout the preseason camp. Queta views his role as doing what he can to help the team win and doesn't necessarily seem to care about his personal stats.
Even going up as much as 40 points, the Celtics roster stayed locked in with high energy -- the bench stayed on their feet and guys cheered for their teammates and argued calls as if it were a zero-zero game. When asked about the vibes of the team, Queta answered confidently.
"The vibes are great right now," he told NBC Sports Boston's Abby Chin, "Everyone is rolling on a high, guys are making plays for each other, I'm just excited to be around it. I'm excited to be a part of the Boston Celtics. We just want to be able to win games and be able to have fun with it, too."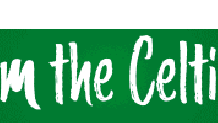 Queta isn't the only new Celtic to mention how great the team has clicked so far. Porzingis nearly echoed the same statement, specifically talking about how easy the game becomes when playing with Jayson Tatum and Jaylen Brown.
It's still early, but this Celtics roster is tight and bursting with high chemistry and a clear common goal of putting the team first in an effort to win the NBA Finals. The regular season tips off on Oct. 25 as the Celtics will take on the New York Knicks.