There are high expectations, and then there's what the Boston Celtics face in 2023-24.
The Celtics' offseason acquisitions of All-Stars Kristaps Porzingis and Jrue Holiday have transformed Boston from one of the NBA's top teams to arguably the team to beat this season. You could put the reigning NBA champion Denver Nuggets and the Giannis Antetokounmpo-and-Damian-Lillard-led Milwaukee Bucks in that category as well -- the Celtics and Bucks (+400) are the current co-favorites to win the 2024 NBA title, with the Nuggets a hair behind at +450 -- but it's hard to find a more talented top six than what president of basketball operations Brad Stevens has assembled in Boston.
But how bullish should we be on the C's? And what kinds of numbers can we expect from their star players? Below are six of our favorite Celtics-related futures bets for the 2023-24 season (odds via Fanatics Sportsbook and DraftKings Sportsbook).
Celtics Win Total
The pick: Over 54.5
The line: -110
The Celtics won 57 games last season with a first-year head coach (Joe Mazzulla) who didn't drop his interim title until February and a starting center (Robert Williams) who played in just 35 games. Mazzulla now has a full season under his belt and can roll out a deadly "finishing five" of Derrick White, Holiday, Jaylen Brown, Jayson Tatum and Kristaps Porzingis, with Al Horford and Payton Pritchard as key reserves.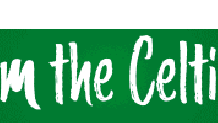 Might there be some early growing pains as Porzingis and Holiday adjust to their new roles? Sure. Will inevitable injuries test the Celtics' depth and leave them short-handed on some nights? Probably.
But barring any significant injuries, Boston simply has too much talent to finish with a worse regular-season record than last season.
Atlantic Division Winner
The pick: Celtics
The line: -200
The value isn't great here, but it's a virtual slam dunk. The Celtics' biggest threat in the Atlantic is the Philadelphia 76ers, whose All-Star guard, James Harden, appears hell-bent on leaving town and causing headaches for his team in the meantime.
The New York Knicks could emerge as a legitimate playoff contender, but we can't see Philly or New York overtaking Boston in the standings. Ditto for the Toronto Raptors and Brooklyn Nets. (Don't fall for the Ben Simmons hype, folks.)
Jaylen Brown Points Per Game
The pick: Under 25.6
The line: -115
This is no knock on Brown, who averaged a career-high 26.9 points per game last season to earn Second-Team All-NBA honors. But with Porzingis and Holiday in the mix, Brown shouldn't have to shoulder as heavy a scoring load.
We could easily see six Celtics averaging double figures in points this season, with Brown operating in the low 20s while improving his assist numbers. (His six assists led Boston in Tuesday's preseason win over the Knicks.) That would be a great development for the C's, as Tatum and Brown's playmaking abilities could be an X-factor for this team.
Derrick White Points Per Game
The pick: Over 12.0
The line: -115
Yes, Boston's scoring will be more evenly distributed. But White should get a larger slice of the pie. After averaging 12.4 points over 28.3 minutes per game last season, the 29-year-old likely will play north of 30 minutes per night as either the starting point guard or first player off the bench -- and he could get plenty of open looks.
Opposing defenses will have to pick their poison against the Celtics' talented offense, and when White is on the court with Holiday, Brown, Tatum and Porzingis, he's the logical man to leave open. If White can maintain or improve upon his 46.2 percent shooting rate from last season (38.1 percent from 3-point range), his scoring output should improve.
Jrue Holiday Assists Per Game
The pick: Over 6.5
The line: -110
Holiday increased his assist averages in three straight seasons with the Bucks, from 6.1 to 6.8 to 7.4 per game in 2022-23.
His usage rate might go down a tick in Boston alongside White and Tatum, who actually led the Celtics in assists during the 2023 playoffs (5.3 per game). But Holiday has plenty of talented mouths to feed and should flirt with that seven-assists-per-game number if he's the C's primary floor general as expected.
NBA Defensive Player of the Year
The pick: Jrue Holiday
The line: +2500
Two Celtics guards winning DPOY in a three-year span? We're not ruling it out. Holiday will be a long shot -- nine players have better odds to win the award, and they're all big men -- but he should thrive in a Celtics system that has finished top-five in team defense in back-to-back seasons.
The C's will need to extend that streak to three seasons to give Holiday a real shot at the award, but the five-time All-Defense selection should be among the top guards in consideration as one of the key cogs in Boston's defensive machine.