The Boston Celtics improved to 2-1 in the preseason with another win over the Philadelphia 76ers on Wednesday night.
While stars Jayson Tatum and Jaylen Brown got the night off, C's fans still got to watch starters Jrue Holiday, Kristaps Porzingis, and Derrick White take the court at Wells Fargo Center. They helped Boston to an exciting 112-101 victory over its Eastern Conference rival.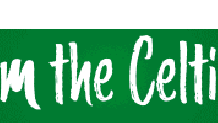 Once again, Payton Pritchard (17 points) was the C's leading scorer. Sam Hauser and Svi Mykhailiuk chipped in 15 points each, and the trio of White, Porzingis, and Holiday finished with 11 apiece.
Kelly Oubre Jr. led the Sixers with 18 points off the bench. Tyrese Maxey was right behind him with 17 in the losing effort.
The C's will host the New York Knicks for their penultimate preseason game next Tuesday. Before we look ahead, here are our takeaways from Wednesday's matchup.
A second look at Jrue Holiday and Kristaps Porzingis
The prized offseason additions got Monday's game off after making their Celtics debuts on Sunday. They returned to action in Philly and made a strong second impression.
Holiday and Porzingis paced the C's with 11 points apiece in the first half. It was a much more efficient performance for Holiday than his preseason opener as he made five of his seven shot attempts, including one 3-pointer. He also notched two assists and two rebounds.
Porzingis, who dropped 17 points in the preseason opener, tallied five of his points Wednesday night from the free-throw line. He was 2-for-2 from beyond the arc and brought down five boards before being benched along with Holiday for the second half.
Even without Tatum and Brown in the lineup, the Celtics look scary on both ends of the court with Holiday and Porzingis in the mix.
The preseason of Pritchard continues
Payton Pritchard, or "Preseason P" as C's play-by-play broadcaster Drew Carter dubbed him Wednesday night, is on fire.
The 25-year-old guard has now led Boston in scoring in all three preseason games. This time, he dropped 17 points on 7-of-15 shooting (3-9 3-PT) while dishing three assists and adding a steal.
It's easy to overreact during the preseason, but Pritchard sure looks like someone who's ready to reward his team for inking him to a four-year contract extension. He should play a key role off the bench in the upcoming campaign.
🔊 Celtics Talk POSTGAME POD: "Preseason P is back!" - Pritchard making case for greater role in regular season | Listen & Subscribe
Derrick White is a Top 100 player
White was noticeably snubbed from ESPN's Top 100 NBA player rankings despite a stellar 2022-23 season in which he earned All-Defensive honors. He showed on Wednesday why he belongs not just on the list, but on the upper half of it.
As he did throughout last season and the playoffs for Boston, White did a little bit of everything in the preseason tilt. He quickly provided a reminder of his two-way talent with a block on Maxey followed by a 3-pointer on the other end.
That was the first of White's three blocks in the first half. He added 11 points (4-8 FG) and four assists before taking a seat and letting the second unit play out the second half of the game.
The Celtics are in good hands with White and Holiday leading the backcourt going forward.
Neemias Queta makes the most of his minutes
Queta auditioned for a frontcourt role with Boston on Monday, and it was a mixed bag. The 7-footer, who was the 2022 G-League MVP runner-up last season, made his presence felt in the paint but had five fouls in just 14 minutes against the Knicks.
On Wednesday against Philadelphia, however, Queta made an impact while staying out of foul trouble. He had 10 points -- including back-to-back dunks -- and three rebounds but most importantly, zero fouls in eight minutes.
More performances like this one could earn Queta a role off the C's bench. Given the team's lack of frontcourt depth, that would certainly come in handy.
Sam Hauser finds his groove
We mentioned on Monday that Hauser was ice-cold from long range to start his preseason, but that changed on Wednesday night.
Hauser found his rhythm, hitting four of his nine 3-point shots and finishing with 15 points in 22 minutes. A team-best +16, he also logged four rebounds, three assists, a steal, and a block in an impressive all-around performance.
The Celtics' offense is set to be one of the league's best regardless, but when Hauser is red-hot from 3-point range, it makes Boston that much tougher to stop. Opponents will have their hands full if Hauser and the second unit hold up their end of the bargain behind arguably the best top-six in the NBA.
Another sharpshooter on Boston's bench?
Svi Mykhailiuk, who signed a partially guaranteed deal with the Celtics during the offseason, has impressed in both of his preseason appearances. After scoring 15 points with three 3-point makes on Monday, the journeyman forward went 3-for-4 from long range to finish with 15 points again in Wednesday's game.
Mykhailiuk is making his case for a role on the C's bench. If he can provide this level of 3-point shooting on a consistent basis, he'd form a lethal long-range trio on the second unit alongside Pritchard and Hauser. He's a 36 percent shooter in his career from 3-point range, so it certainly isn't out of the realm of possibility.
Mykhailiuk also recorded six rebounds and two assists in 19 minutes.