Philadelphia 76ers fans keep talking trash to Al Horford, and he keeps shutting them up.
The Boston Celtics center turned in his best performance of the 2023-24 NBA season Wednesday night when he scored 14 points with eight rebounds, three assists and five blocks as the C's defeated the Sixers 117-107 at Wells Fargo Center.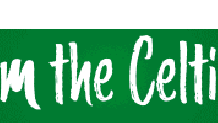 Horford admitted postgame that he heard the talk from fans sitting courtside and that it helped fuel him to play at a high level.
"There were some fans in the front row talking," Horford told reporters. "And I just love it, man. When I hear that talking, it just gives you a little extra. So I appreciate them. They always do that in that corner here in Philly, I don't know what it is, they want to talk.
"Some people go off in a different way, but to me, I like it. It was good to hit that shot, turn around and look at them and smile."
76ers fans don't like Horford, and some of that probably stems from his one season in Philly (2019-20) that didn't end well for the team (first-round exit).
He's also been a thorn in the Sixers' side as an opponent come playoff time. He's 2-0 in postseason series versus the 76ers as a Celtic, including last season's dramatic seven-game triumph in the Eastern Conference semifinals. Horford has defended Sixers center Joel Embiid at a high level throughout his Celtics career as well.
If the Celtics are going to return to the NBA Finals next spring, they probably will have to face the Sixers again. Luckily for Boston, Horford has proven quite effective in taking advantage of the matchups Philly presents him and knocking down clutch shots.