BOSTON -- Lineup chatter has dominated training camp for the Boston Celtics, and understandably so. Boston has six obvious starter-caliber players -- though second-year coach Joe Mazzulla has suggested that number is as high as nine -- and one of the great intrigues is how exactly the team will disperse them.
After repeatedly bristling at the starter talk over the past two weeks, Mazzulla was firm and to the point Sunday when asked about the possibility of a variable starting lineup.
"I guarantee you by like 20 or 30 games you won't be asking anymore, because we'll have so many different [starting lineups]," said Mazzulla.
The Celtics' need to potentially rest bodies, including a frontcourt tandem of 37-year-old Al Horford and Kristaps Porzingis, made it likely that the lineup would have some flexibility. But Mazzulla continues to hint that Boston will pair talent with a goal of maximizing matchups not only against opposing starters, but the potential reserve lineups his team will encounter.
"Just what's the strength of our roster? And the strength of our roster is to kind of go back and forth between big and small," said Mazzulla. "A lot of this lineup stuff will be what [the opposing] second unit does also. I don't know if teams are going to do what they've done in the preseason, but you saw a little bit of double big in the second unit [against the Knicks], and you didn't see as much of that from New York last year. So that's something that we'll have to consider.
"But I think the main thing is just all of us have to be open-minded and flexible to be able to take advantage of matchups on both sides of the floor and what gives us the best chance to win."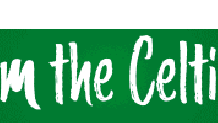 The Celtics are so well-stocked with talent that shifting a high-level player to a bench role on certain nights could certainly be advantageous. Boston brought both Jrue Holiday and Al Horford off the bench in games this preseason, beefing up early reserve lineups that would typically be matching up with opponents' second units. Giving Jayson Tatum early rest and bringing him back with at least one of those starter-caliber players further boosted the Celtics' sub lineups.
There's also a benefit in staggering star players to allow them more shots and opportunities without having four high-usage players competing for the ball at the same time.
The key is getting the players to buy in. Both Horford and Holiday have suggested they are fine with the possibility of coming off the bench so long as it maximizes Boston's ability to win games. But NBA players are creatures of habit and sometimes thrive in defined roles.
Last season, the Celtics cemented Malcolm Brogdon in a reserve role given their established starting five and he thrived while emerging as the NBA's Sixth Man of the Year.
Alas, if Horford elects to rest on the second night of back-to-backs again, and if Porzingis needs occasional maintenance days to ensure he's upright for the postseason, then the starters are going to be in flux regardless of roles. Last season, the Celtics had the luxury of elevating Derrick White to starter regardless of who was absent but he's earned the right to be on the court as much as possible with his consistent ability to make everyone better around him.
The Celtics have a bevy of low-usage wings who might allow them to stay big even on nights that Horford or Porzingis are unavailable. Boston could occasionally shuffle someone like Sam Hauser onto the first group and get size and shooting. Mazzulla certainly seems to think he can utilize up to nine players to craft desirable matchups and preferred substitution patterns.
Mazzulla has often made the case that, when anyone obsesses about the first five minutes of the game, they ignore the other 43. Boston certainly endured its share of painful lulls last season and needs to maximize its talented core to ensure those spans are fewer this season.
It's also probably more imperative that the team finds a closing lineup, something the Celtics struggled with last season. One of Boston's most frequent pairings this preseason -- White, Holiday, Porzingis, Tatum, and Jaylen Brown -- showed potential to be a really dynamic offensive grouping. But it's hard to simulate crunch time in the preseason and only the real games are likely to give answers to who truly emerges in those late-game lineups.
As the 2023-24 season prepares to tip, players seem on board with Mazzulla's variable plan.
"It was definitely fun [being with the second unit] and it's something that, with our group, we're gonna be with many lineups and different things out there and it's just continuing to find ways to impact the game," said Horford.
"We're all looking at the same thing, trying to accomplish the same thing … So, for me, it's seeing how I can impact winning. That's always my focus."