The Boston Celtics wrapped up a dominant exhibition season on Thursday night in Charlotte. A new-look top six lived up to its preseason hype while showing glimpses of being an offensive juggernaut. 
Boston's concerns were limited to health and depth spots, including third center and who might emerge from a crowded field of depth wings. But even the players on the back end of the roster nailed their final auditions against the Hornets.
So here's this armchair GM's best guess at Boston's opening-night roster. Essentially, we believe the Celtics will carry 14 players into the season, leaving one spot open while also having a handful of non-guaranteed salaries that could further aid in-season maneuvering.
Jayson Tatum
Jaylen Brown
Kristaps Porzingis
Jrue Holiday
Derrick White
Al Horford
Payton Pritchard
Sam Hauser
Oshae Brissett
Luke Kornet
Svi Mykhailiuk
Lamar Stevens
Dalano Banton
Jordan Walsh
Neemias Queta*
J.D. Davison*
Jay Scrubb* 
*Two-way contract
Here's the nitty gritty on how Boston would finalize this roster: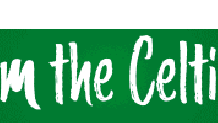 Sign Lamar Stevens to a partially guaranteed deal
After a late-summer audition, Stevens latched on with Boston before camp and lived up to the grit-and-grind hype. He plays hard and can defend multiple positions. Stevens' offensive game is rough around the edges, but on Thursday night in Charlotte, he showcased an ability to finish (loudly) at the rim.
Waive Wenyen Gabriel, DJ Steward
Boston could technically carry someone like Gabriel into the season for emergency depth but an open roster spot might be more valuable, particularly considering Boston is going to be deep into the tax this season. Waived camp bodies, including those previous signed and released, could always end up with the Maine Celtics.
Both Mykhailiuk ($1.2 million) and Banton ($1 million) have partial guarantees for making the Opening Night roster, per Spotrac contract data. It's worth the splurge, especially when both could always be utilized as part of an in-season trade if Boston wanted to parlay its wing depth in hopes of addressing another spot.
Boston would have at least three players on non-guaranteed deals until January 10 in Mykhailiuk, Banton and Kornet. Stevens would likely join that group as well. 
A couple wild cards to keep an eye out for this weekend:
What happens around the league?
The Celtics, particularly if they keep an open roster spot, can monitor players waived around the league. Maybe there's an intriguing depth big who can be scooped off the scrap heap to further bolster the bench.
What happens with Jay Scrubb?
After shooting his way to a two-way slot at summer league, the 23-year-old Scrubb tore his ACL in training camp. He's been at the Celtics' facility to start his rehab.
Will the team carry him through the season or is there the potential to negotiate a buyout and fill that two-way slot with another player who could split time in Maine?