Jayson Tatum and Jaylen Brown have come close to winning an NBA championship in their six seasons together on the Boston Celtics.
During that span, they have reached the Eastern Conference Finals four times with one NBA Finals appearance. Throughout that stretch, many fans and media members have called for the Tatum/Brown duo to be broken up.
The Celtics, to their credit, have kept this tandem together through the difficult playoff defeats. Could this duo have won a title already? Of course. But if you look at NBA history, the reality is young teams rarely win championships.
In the last 20 years, only seven teams have won a championship when one of their two best players had fewer than seven years of experience. Only two of the last 20 title winners were led by two players with fewer than seven seasons of experience.
Here are those examples:
2003 Spurs: Tim Duncan (6th season), Tony Parker (2nd season)
2005 Spurs: Tim Duncan (8th season), Tony Parker (4th season)
2006 Heat: Dwyane Wade (3rd season), Shaquille O'Neal (14th season)
2007 Spurs: Tim Duncan (10th season), Tony Parker (6th season)
2014 Spurs: Tim Duncan (17th season), Kawhi Leonard (3rd season)
2015 Warriors: Stephen Curry (6th season), Klay Thompson (4th season)
2016 Cavaliers: LeBron James (13th season), Kyrie Irving (5th season)
Tatum is entering his seventh season in 2023-24. Brown is going into his eighth season. From a historical perspective, this is the sweep spot for the Celtics' duo. If they're going to rise to the challenge and become champions together, the upcoming campaign is when it likely will start.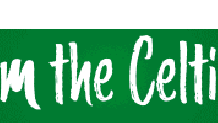 If you look at some of this century's greatest players, Stephen Curry, LeBron James, Tim Duncan, Shaquille O'Neal, Kobe Bryant, Kevin Durant, Dwyane Wade, Kawhi Leonard won a combined 13 titles between their seventh and 10th seasons. Several of these players won titles with each other, and some won a championship before their seventh season, but the point is that Year 7 through Year 10 is often when stars hit their peak and take that next step to become a champion. Tatum and Brown are both in that window beginning this season.
There's one common theme among these teams with great duos that eventually won a championship. They all remained patient with the star tandem and just kept making changes to the supporting cast until the right mix was found. Being impatient and giving up on a star duo has hurt many franchises throughout league history.
It's hard to be patient when difficult playoff losses pile up, but we've seen patience rewarded so often in the NBA. The Warriors must be pretty happy they didn't trade Klay Thompson for Kevin Love in the early 2010s. The Bulls probably don't win six titles if they trade Scottie Pippen for Shawn Kemp in 1994. The Lakers thought about trading James Worthy for Mark Aguirre in 1986.
The Celtics, so far, have remained patient and have found ways to bolster the roster around Tatum and Brown. This offseason was the best example. They traded for center Kristaps Porzingis and point guard Jrue Holiday -- two All-Star caliber players with at least eight years of experience apiece. Boston's current roster has more talent and depth than it's ever had since Tatum and Brown were drafted.
The 2022-23 Denver Nuggets are perhaps the best comparable for the Celtics entering the upcoming season.
The Nuggets drafted Jamal Murray with the No. 7 pick in 2016, four spots after Boston selected Brown. They drafted Nikola Jokic two years earlier. The Jokic/Murray duo went to the playoffs five consecutive years from 2018-19 through 2022-23. They made just one conference finals appearance (2019-20) before getting to the NBA Finals and winning the franchise's first title last season.
The Nuggets' roster that won a championship was far different than the squad that went to the conference finals in 2020. Like the Celtics, they've overhauled nearly the entire roster from the COVID bubble except the two stars.
Key additions such as Kentavious Caldwell-Pope and Aaron Gordon gave the Nuggets much-needed size, experience and shooting during their title run. Jeff Green and Bruce Brown made valuable contributions off the bench, too.
Jokic and Murray rose to a championship level in Denver's sweep of the Lakers in the 2023 Conference Finals. At that point, it was pretty clear this duo wasn't losing to the Miami Heat in the NBA Finals, and it ultimately took them just five games to eliminate the East champs.
The Nuggets easily could have broken up their star duo after numerous playoff failures. But they kept it intact and tinkered with the supporting cast until the right mix was found. It all came together in 2022-23.
Jokic and Murray won a championship in their eighth and seventh seasons, respectively. Tatum and Brown are in the same exact spot experience-wise entering 2023-24.
Tatum and Brown have the experience, talent and supporting cast to win Banner 18. They just have to reach that final gear that all championship tandems get to.