Four preseason games down, one more to go on Thursday night in Charlotte. There is less than a week until the 2023-24 season tips off next Wednesday against the Knicks.
So let's rip open the Celtics Mailbag for the first time this season and see what's on your mind:
Do you think we'll see Derrick White come off the bench? I feel like he'd be more effective with more usage as a sixth man. Stick a lower usage defender in his role. — @trillstepcat
Let's preface this lineup chatter by noting that Joe Mazzulla bristles at all the starter talk, suggesting that when reporters obsess about the first five minutes of play, we're ignoring the other 43. And the old cliché, "It's not who starts but who finishes" that matters is probably true. Still, we think it's a fun and worthy conversation.
Personally, I don't love the idea of a variable starting lineups. NBA players are creatures of habit and thrive when they know their roles. Look at last season when Malcolm Brogdon arrived and embraced the Sixth Man designation. He thrived in that spot despite being a career starter and was rewarded with a big ol' trophy for his efforts.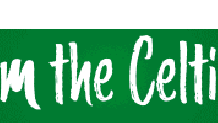 Alas, wanting a steady five for Boston might be a moot point. If the team needs to consistently rest Kristaps Porzingis and/or Al Horford throughout the season, then the lineup is naturally going to fluctuate a bit. Last year, Derrick White was pegged for a reserve role and ended up starting 70 of his 82 appearances while routinely filling injury voids.
When healthy, we're partial to the lineup that Mazzulla trotted out on Tuesday night against the Knicks with White, Jrue Holiday, Jayson Tatum, Jaylen Brown, and Kristaps Porzingis. Here's why: That lineup maximizes your guard depth by both boosting White's minutes and giving Payton Pritchard an ample role off the bench. What's more, Horford brought great energy in his first stint and we could see him thriving on managed minutes.
We suspect the Holiday-White-Brown-Tatum-Porzingis lineup is likely the closing five. Maybe there will be teams that can force the issue by trying to target Porzingis' defensive weaknesses and you could add Horford to the mix in those situations. But Holiday-White-Brown-Tatum-Porzingis is almost certainly your most skilled offensive lineup and one that shouldn't run painfully cold in key spots. The goal should be to get that group as much time together as possible before the playoffs arrive.
🔊 Celtics Talk: How can Jeff Van Gundy help the Celtics? Exclusive interviews with Brad Stevens, Joe Mazzulla, Kristaps Porzingis | Listen & Subscribe | Watch on YouTube
One thing we especially liked with Mazzulla's rotation on Tuesday night: Pulling Tatum early and letting everyone else touch the ball more, then coming back with Tatum and a bench-heavy group late in the first quarter where he is the obvious focal point, all while going up against other team second units.
There's a real potential for Boston to dominate those minutes and it gives all of Boston's players a chance to get shots over the first 12 minutes of the game.
Any real bench depth beyond PP and Al Horford? — @joesanders33
The top eight is clear. You've got the six-starters-for-five-spots plus Pritchard and Sam Hauser. After that? Well, things gets dicey. Let's save the big-man chatter for the next question and focus on the wing.
No one on the rotation bubble has really kicked down the playing-time door heading into Thursday's preseason finale. Maybe the top eight is so good it doesn't matter. But we were hoping someone in that wing group would distinguish themselves.
Oshae Brissett and Lamar Stevens play hard but can't buy buckets. Dalano Banton has fun stretches but needs to keep his motor up (as Mazzulla not-so-calmly reminded him in New York). Svi Mykhailiuk has the shot-making and secondary playmaking skills to get on the court but needs to be a more consistent defender. Jordan Walsh is probably your best two-way wing option but he's only 19 and will take some time to adapt to the pro level.
The Celtics should have enough offensive talent on the floor at any given moment that it might be fine to just let Brissett be a high-energy, low-usage guy while filling backup wing minutes. Maybe Mykhailiuk gets the nod when the team needs an offensive spark off the bench.
With our centers being injury prone, do you think there is a chance Neemias Queta can be called up? Now that we don't have the TimeLord. — @ruimmascarenhas
Look, it doesn't make us feel great that J.D. Davison has a higher defensive rebound percentage than Luke Kornet through four preseason games. But we'll also give Kornet the benefit of the doubt because he's been a solid depth option in recent seasons.
But we'd be lying if we didn't say that third big is probably the biggest roster storyline heading into the season. If Kornet plays like he did last year -- maybe simply prioritizing rebounding position over Kornet Kontests -- then the Celtics can play enough single-big lineups to limit just how much they need to lean on depth bigs.
Given the hole in our heart that exists from Robert Williams III's departure, we'd most certainly be OK with getting a longer glimpse of Queta. He could be a real luxury if able to provide emergency depth on nights that Horford or Porzingis rest.
Turnovers. — @theperpetuity
My blood pressure went up just reading a one-word mailbag entry.
Did I want to launch a remote through the TV screen watching parts of Tuesday's game? Absolutely. The TV is lucky it's just preseason. But we spent a lot of time last season suggesting how the only team that could derail the Celtics is themselves and, boy, do they love to reaffirm that with some maddening stretches of impossibly sloppy play.
We'll chalk some of the clunkiness up to preseason rust. But this team is way too talented to consistently have the sort of lapses that occurred in the second and third quarters on Tuesday night.
If you could add one non-All-Star from C's history to this team (besides Rob) who would it be? — @dtram87
I enjoy that you preemptively blocked my obvious answer. That Jiri Welsch (wing depth!) and Joe Forte (imagine the sideline fits!) were the first two players that sprang to mind says a lot about the scars that still exist between the Big Three eras.
We'd probably have to lean center here, right? Maybe an Aron Baynes type? A James Posey-type wing would fit very nicely behind the Jays. Actually, just give me one Guerschon Yabusele and go ahead and ship the Larry O'Brien to Boston.
Who's playing during Gino Time? — @pea_zo
I love this question. And, if we're being honest, we should get multiple chances to answer it this season.
This might hinge on who's on the roster that night for two-way guy. But I'd stay in my seat for three minutes of a Davison-Banton-Stevens-Walsh-Queta lineup. Sprinkle in some Mykhailiuk if he's not getting time otherwise.
Title or bust. — @hd2352
It's a long season and so much can happen that it doesn't seem fair to suggest that winning a title is the only pathway to a successful campaign. But given the talent and how close the Celtics have been the last half decade, we're not sure there's any other way to view the 2023-24 season.
The Celtics beefed up every level of the organization. The talent on the court went up with the additions of Porzingis and Holiday. Mazzulla's staff is enhanced with the additions of Charles Lee and Sam Cassell. The front office has a keen new set of eyes in Jeff Van Gundy. The Celtics are undeniably all-in.
So it doesn't feel outrageous to suggest title or bust. Maybe something happens that tempers that expectation, but as this ship prepares to leave the port, there is only one destination on the GPS.