The Boston Celtics ended their four-game road trip with a 121-118 overtime loss to the Charlotte Hornets on Monday night, bringing them to 11-3 on the season. In the defeat, C's forward Jayson Tatum made franchise history by becoming the second player in Celtics history to log at least 45 points, 13 rebounds, and six assists in a game.
Following in the footsteps of Larry Bird, who accomplished that stat line four times in his 13 years with the Celtics, Tatum posted a season-high 45 points on 15-of-28 shooting, efficiently shooting 7-of-15 from deep. In his 44 minutes of play, Tatum was the team's bright spot in its third loss of the year.
Playing without Al Horford and Derrick White, Tatum also led the team in rebounds and assists with 13 and six, respectively. Tatum's contributions on the boards were much needed; rebounding was a struggle for the team as a whole as they were outrebounded by Charlotte 57-48.
Ball movement was a struggle for Boston as well as it logged only 19 assists as a team, compared to its season average of 24.5. Assists have been a low point of the Celtic offense all season, as they rank 24th among all teams in that category. Tatum showed improvement in the assist game during Monday night's loss with six, improving over his season average of 4.1 assists per game.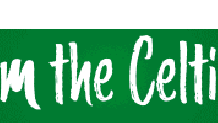 The Celtics' loss comes after a long road trip and the second night of a back-to-back without two key players in Horford and White. It was also Boston's first trip to the overtime period this season, so you can be sure Celtics' coach Joe Mazzulla will be taking notes on how to improve in OT moving forward.
Rather than harping on the loss, Celtics fans can choose to be happy over their star player's historic performance as they look forward to taking on an Eastern Conference contender in the Milwaukee Bucks back at home on Wednesday at 7:30 p.m. ET.