The Boston Celtics have been knocking at the door of an NBA title for several seasons, and after revamping their roster in the summer, the expectation is that 2023-24 will be the campaign when Banner 18 is won.
The offseason additions of Kristaps Porzingis and Jrue Holiday -- two All-Star caliber players -- to a roster that already had two All-NBA players in Jayson Tatum and Jaylen Brown, plus quality role players such as Al Horford and Derrick White, has given the C's more depth and firepower than they've had in a long time.
The Celtics are the best team in the league on paper, but you have to actually prove it on the court. If the C's do finish the job and claim Banner 18 this season, these factors will be a major reason why.
C's find consistent way to score when 3-pointers aren't falling
One of the Celtics' issues last season was an over-reliance on 3-point shots. As a result, when these shots weren't falling consistently, the C's had issues finding other ways to score. We saw this quite a bit in the Eastern Conference Finals against the Heat. The C's shot 34.5 percent, 28.6 percent, 26.2 percent and 21.4 percent on 3-point attempts, respectively, in their four losses during that series.
The Celtics are better built to combat inconsistent shooting this season with Porzingis on the roster. He has a refined low-post offensive game. We don't often see teams throw into the post and have their center bully opponents around the basket these days, but Porzingis is capable of doing it. He's going to grab a lot of offensive rebounds and score a bunch of second-chance points this season.
It also wouldn't be surprising to see the Celtics have Tatum, Brown, Holiday and White take advantage of their size and physicality to take smaller defenders into the post and shoot over them. This is a good way to get some easy baskets and put the other team in foul trouble.
The Celtics also have so many different combinations in pick-and-rolls. The Tatum/Porzingis PnR, in particular, has the potential to be special.
The Celtics will take a bunch of 3-pointers regardless, and it makes sense considering they have so many good shooters on their roster. But there will be games when the C's are ice cold from beyond the arc, and if they can find others ways to score and not go through long scoring slumps, they will be awfully tough to beat.
Jayson Tatum becomes top three MVP candidate
The Celtics don't necessarily need Tatum to be a top MVP candidate to win the NBA Finals. There's enough talent on this roster. But the chances of the Celtics' reaching their ultimate goal would definitely increase if Tatum hits another gear.
He already took a strong leap last season by becoming the first Celtics player ever to average 30-plus points for a full campaign. He finished with averages of 30.1 points, 8.8 rebounds and 4.6 assists per game. If he can maintain those scoring and rebounding numbers and get the assists up to six or seven per game, that would give him a very strong case for MVP. We saw Tatum used as a point forward a lot last season, and those instances should increase this year. Playmaking is one area where he can still make plenty of improvement.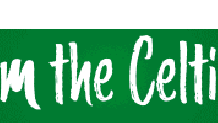 Another area where he can improve is 3-point shooting. Tatum shot 39.6 percent from beyond the arc over his first four seasons, but he's made just 35.1 percent of his 3-pointers over the last two years. That's not a horrible percentage by any means, but it can definitely be better.
After back-to-back seasons of first team All-NBA selections, the next step for Tatum is finishing top three in MVP voting. And as the best player on what should be the best team, he has a great chance to reach that level.
Kristaps Porzingis stays healthy for a full playoff run
There's no concern over Porzingis' abilities at either end of the floor. He's coming off a season in which he scored a career-high 23.5 points per game and shot 38.5 percent from 3-point range. He's also a strong interior defender who, at 7-foot-3, has blocked 1.8 shots per game in his career. Porzingis also will benefit greatly from playing with so many quality teammates. Tatum and Brown will draw most of the attention from opposing defenses, and that should free up Porzingis for a lot of open shots, especially beyond the arc.
The concern with Porzingis is durability. He has a lengthy injury history and has played more than 66 games in a regular season only once. He played in 65 last season and 51 the year before. Porzingis was sidelined in the summer with a foot injury, but he has fully recovered from that.
The Celtics need to be careful with Porzingis and manage his minutes. If he misses extended time due to injury, the Celtics' frontcourt depth will be severely tested. They don't have a lot of talent or depth at center behind Porzingis and Horford, who's 37 and entering his 18th season.
A healthy Porzingis in April, May and June will make the Celtics incredibly difficult to beat four times in a seven-game series. But if he's unable to play at his peak (or at all) because of injury, all of a sudden the margin for error decreases.
A bench player becomes a consistent part of the rotation
Tatum, Brown, Holiday, Porzingis, Horford and White are the clear cut top six in the rotation and should all play a lot of minutes. But for the Celtics to be able to withstand injuries and have the scoring depth necessary to win four playoff rounds against quality opponents, at least one other bench player needs to make a meaningful impact and be trusted to play minutes in the postseason.
The most obvious candidate is Payton Pritchard. His points and minutes per game have decreased in each of the last two seasons. But with Marcus Smart and Malcolm Brogdon both gone, there's an opportunity for the University of Oregon product to play a larger role. Pritchard is a capable outside shooter and has hit 40 percent of his 3-pointers over three seasons. He's not an amazing perimeter defender, but he gives a lot of energy on that end of the floor and crashes the glass well for someone of his size.
Sam Hauser is another player who can play a valuable role. His best asset is his 3-point shooting, and he shot 41.8 percent on a career-high 4.2 attempts last season. The issue with Hauser is consistency. He also doesn't do enough in other areas, including defense, to warrant 15-20 minutes per game if his 3-point shots aren't falling. If Hauser is a consistent 40-43 percent shooter from deep, that would be a huge weapon for Boston.
Lamar Stevens is an interesting player as well. He has the size and quickness to defend wings on the perimeter or bigs on the low block. If he can be a steady defender and chip in some offense here and there, he could be an underrated part of this group.
Celtics figure out their best crunch-time lineup
Celtics head coach Joe Mazzulla has so many different lineup combinations to start and end games, and it might take a while for him to figure out which group is best when the score is close late in the fourth quarter.
Tatum and Brown are obviously locks to finish games. Holiday probably is a lock, too. Porzingis is going to be out there in most instances. That leaves Derrick White against small-ball lineups and Al Horford against bigger lineups as the fifth and final player to close games.
It also will be interesting to see who takes the last shot when the game is on the line. Tatum should get most of those opportunities, but Brown and Holiday have taken plenty of pressure shots in their careers, too.
Crunch-time offense was a problem for the Celtics in a bunch of playoff games last season. In the conference finals, for example, they averaged 25.3 points and shot just 22.6 percent from 3-point range in the fourth quarter of the seven games -- the worst in both categories among the four semifinalists.
Getting good looks at the basket and hitting a higher percentage of those shots in crunch time is arguably the final step for this Celtics team. They are talented enough to reach the conference finals or NBA Finals, but to actually win the Larry O'Brien Trophy, you have to be able to win close out games. Boston is 6-7 in playoff games decided by six points or fewer over the last two seasons.