The Liberty Bell. Cheesesteaks. The Rocky statue. Al Horford's fountain of youth.
These are the things that Philadelphia is best known for. We half expect to find a DeLorean parked outside the Wells Fargo Center when the Celtics are in town. Nothing sends Horford's clock spinning backwards quite like seeing Joel Embiid and the Sixers on the other side of the court.
While Horford has been stiff-arming Father Time ever since returning to Boston, it was fair to wonder if he had enough gigawatts of power to keep traveling back. Horford shot just 38.6 percent (including 29.8 percent from 3) during Boston's playoff run in 2023, turned 37 right after Boston's disappointing Eastern Conference Finals exit, and continued to struggle with his shot early in the 2023-24 campaign.
Thrust into his more familiar starting role on Wednesday night in Philadelphia, Horford showed he can still ratchet it up on the big stage. The big man chipped in 14 points, eight rebounds, five blocks, and three assists over 29 minutes to fuel the Celtics' 117-107 triumph. It was maybe their most satisfying win of the young season.
🔊 Celtics Talk POSTGAME POD: 'Big Game Al' Horford leads shorthanded C's in HUGE win vs. 76ers | Listen & Subscribe
What's more, Horford punctuated his night by playfully jawing at some front-row fans after nailing his fourth triple of the night.
"I just love it," said Horford. "When I hear that talking it gives you a little extra. I appreciate that."
Horford's biggest impact, though, was on the defensive end, where he again embraced the challenge of defending Joel Embiid. Yes, the reigning MVP hit some tough shots over Horford, but Boston's veteran big man made him work for everything. Embiid, playing with a sore hip that left him questionable before tip, finished with 20 points on 8-of-16 shooting but was a minus-25 in plus/minus over 34 minutes of floor time.
Horford's effort is a reminder that, when the lights are the brightest, he will be ready. At 37, he might not have the consistency displayed throughout his previous 16 NBA seasons, but you get the feeling that Horford will be ready for the biggest moments.
Here's the more important part than Horford elevating in one marquee game: Horford has set a tone of sacrifice for the 2023-24 Celtics with a singular desire to secure the NBA title that has eluded him.
Hop in the time machine with me. Let's go back to the 2018-19 season -- the one where the Celtics were overflowing with talent. Jayson Tatum, Jaylen Brown, and Terry Rozier had fueled Boston's run to the East Finals the year before, and Kyrie Irving and Gordon Hayward were coming back from injuries that had them sidelined for that run.
The Celtics had all the pieces to compete for a title. But they grumped their way through the season — thanks in large part to Irving, who pledged to re-sign, then spent the season not-so secretly plotting his exit. The Celtics got unceremoniously bounced in the second round of the playoffs, with Irving going rogue. Not only did Irving immediately dart to join buddy Kevin Durant in Brooklyn, but Horford decided the vibes were bad enough to chase a payday and join the rival Sixers.
The Irving departure was inevitable. Horford's decision was a gut punch. That the 2019-20 Sixers were their own hot mess didn't make anyone feel any better. And poor Horford got dumped to Oklahoma City after one forgettable season.
Fast forward back to the present. The Celtics again have a team overflowing with talent and everyone knows there will have to be sacrifice to achieve the team's ultimate goal. It's Horford who, when the Celtics' top six players huddled after a practice before the season, elected to embrace the reserve role. It is surely not his preference but it is what's best for the team.
And that's what matters most to Horford.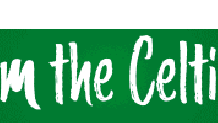 That's just part of the reason why Tatum gushes about Horford and calls him one of his favorite teammates. It's why coach Joe Mazzulla is emphatic in his praise of Horford and what he means to the culture of the team. It's why Brad Stevens was willing to roll the dice that Horford could still help the Celtics when they reacquired him in the summer of 2021.
The Celtics don't need any additional motivation in their quest for that elusive Banner 18. This core has been tantalizingly close too many times. But if they need even a smidge more inspiration, players should want to give just a little more because Horford has been willing to take a little less.
To get where they want to go, the Celtics need Horford to keep turning back that clock. The path to the NBA Finals almost certainly includes matchups with Embiid and Giannis Antetokounmpo. At some point, Father Time will chase down Horford. But Wednesday night showed he's still winning that footrace.