If the preseason was a harbinger of what's to come for the Boston Celtics, the rest of the league should be terrified.
The 2024 NBA championship favorites scored at least 112 points in all four of their preseason wins. Thursday night's finale was their most impressive performance yet as they led by as many as 40 points in a 127-99 rout vs. the Charlotte Hornets. They racked up 22 steals in the win to top their regular-season franchise record of 21.
That dominance will be expected of the Celtics throughout the 2023-24 campaign with Kristaps Porzingis and Jrue Holiday joining an already-loaded lineup. They're a juggernaut. That's why when former Celtics guard Eddie House watched Thursday's game, he wasn't exactly surprised by the lopsided result.
🔊 Celtics Talk POSTGAME POD: Celtics are "gonna be a problem" for rest of NBA; end preseason with blowout win | Listen & Subscribe
"I didn't learn anything that I didn't already know," he said about the C's-Hornets matchup on Celtics Postgame Live. "I know that with the additions that we have offensively, it's gonna be a problem. Defensively, it's gonna be a problem. And when they put that all together, it's gonna be a problem.
"So I didn't learn anything. What I did learn is that other teams are gonna have an issue trying to figure out what they're gonna do against us defensively and how they're gonna attack us offensively. So it didn't teach me anything, really."
Boston finished its preseason with a 4-1 record. More importantly, Porzingis and fellow newcomer Jrue Holiday have lived up to the hype and appear to fit seamlessly alongside stars Jayson Tatum and Jaylen Brown.
House is encouraged by how the group played together in the five exhibitions.
"I think that they can play in different ways," House said of the new-look C's. "We've seen Jayson Tatum score in different ways. We've seen him go to the block a bunch of times. We've seen him score from 3. We've seen Jaylen Brown do the same thing, attack. We know what they're gonna do. But then when you talk about Porzingis, adding him into the mix, and then what Derrick White can do on the defensive end, blocking shots. ...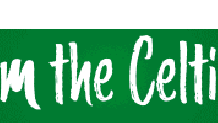 "I don't wanna get ahead of what I see, but what I do see is a team that's gonna be extremely hard to deal with as long as they continue to build and do what they need to do to help each other out and play for each other. And not one person wants to get in front of the other person but wants to see everybody succeed and shine. It's gonna be difficult for this league to handle this team."
The real fun begins next Wednesday when the Celtics open their regular season against the New York Knicks. The opening tip is set for 7 p.m. ET at Madison Square Garden.
Watch House and the rest of the Celtics Postgame Live crew's immediate reaction to Thursday night's preseason win below: