The Boston Celtics have six starting-caliber players to fill five spots. So, how will head coach Joe Mazzulla decide which of his top six comes off the bench on a given night?
Apparently that group took matters into its own hands recently.
After the Celtics' season-opening win over the New York Knicks on Wednesday night, new point guard Jrue Holiday revealed that the team's six best players -- himself, Jayson Tatum, Jaylen Brown, Kristaps Porzingis, Derrick White and Al Horford -- convened a meeting to address the starting five logjam directly.
"Us six went together and talked about it," Holiday said, via MassLive.com. "And honestly, it's about what we can do for the team. No matter who starts, no matter who finishes, we all want to win. We're all on the same page. So when it comes down to it, winning is our only option and the only thing we really want to do."
White confirmed that meeting took place while talking to reporters Thursday and added a playful quip about his superstar teammate.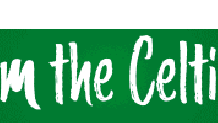 "We all understand that there's only five of us," White said. "I voted JT (Jayson Tatum) to come off the bench, but it's all good.
"At the end of the day, we just want to win and we know what the end goal is. And we're all bought in."
In fact, Tatum is so bought in that even he is willing to come off the bench -- for one game, that is.
Tatum is obviously joking here, and we'd be surprised if he or Brown comes off the bench this season unless they're working back from injury. Porzingis also seems like a safe bet for the starting five, with Mazzulla having the option of either going "small" by bringing Horford off the bench -- as he did Wednesday against the Knicks -- or employing a "double big" lineup with Porzingis and Horford that brings Holiday or White off the bench.
Mazzulla insisted Sunday that the team will employ multiple starting lineups throughout the season based on matchups and health, stressing the importance of flexibility. It sounds like his players are on board with that strategy (for now, anyway) and willing to take on whatever role is needed to help the team win.
Unless he asks Tatum to be a reserve in two games or more, that is.