During their quest to earn the elusive 18th banner, several Boston Celtics players will have a chance to reach impressive career milestones during the 2023-24 NBA season.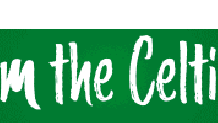 Here's a look at the milestones to keep tabs on once the regular season begins on Oct. 25.
Jayson Tatum's 10,000th point
It shouldn't take long for Tatum to make history with his 10,000th career point as enters the season only 135 away from reaching that mark at 9,865. The 25-year-old is set to become the 10th-youngest player to tally 10,000 points in NBA history.
Jayson Tatum's 3,000th defensive rebound
After he crosses the 10,000-point threshold, Tatum will set his sights on a defensive milestone. Tatum needs 328 defensive rebounds to reach No. 3,000. He averaged 8.8 rebounds per game last season, so if he continues at that pace, he should reach that mark around the midpoint of the campaign.
Jaylen Brown's 1,000th 3-point make
Brown can join Paul Pierce and Jayson Tatum as the only Celtics players to make 1,000 shots from beyond the arc. He'll enter the season with 883 career 3-pointers, just 28 behind Marcus Smart (911) and 42 behind Antoine Walker (925). He averaged 2.4 3-point makes per game last season.
Jaylen Brown's 500th steal
While Brown chases that 1,000 3-pointer milestone, he'll also make progress toward a defensive achievement. The soon-to-be 27-year-old is 44 steals away from his 500th. He has averaged 1.1 steals per game in three of the last four seasons.
Al Horford's 14,000th point
Horford enters his 17th NBA season with a chance to cross the 14,000-point mark at age 37. The veteran big man currently sits at 13,605 career points, so he'll likely reach 14K sometime during the second half of the campaign barring injuries. He averaged 9.8 points per game last season.
Al Horford's 800th 3-point make
The "elite shooter" is only 46 3-pointers away from the 800th of his career and 10 away from his 500th with Boston. He enters the new season eighth on the Celtics' all-time 3-point leaderboard, 31 behind Avery Bradley and 60 away from Larry Bird. His 3-point percentage (44.6) ranked second in the league last season.
Kristaps Porzingis' 8,000th point
It shouldn't take long for the Celtics' prized offseason addition to reach this milestone. Porzingis, a virtual lock for roughly 20 points per game, is only 124 points away from 8,000 for his career. He'll also have a shot at reaching the 9,000 points mark if he can stay healthy.
Kristaps Porzingis' 800th 3-point make
"The Unicorn" needs 63 3-pointers to reach No. 800. At 7-foot-3, Porzingis would become the first player in NBA history taller than seven feet to accomplish the feat. He averaged 2.1 3-pointers made per game last season.
Derrick White's 500th 3-point make
White is 17 3-point makes away from 500 for his career and 200 as a Celtic. That won't take long to achieve as he averaged 1.8 3s per game last season and shot 38.1 percent from beyond the arc.
Derrick White's 300th block
White has earned a reputation as the best shot-blocking guard in the NBA with about one block per game in each of his last four seasons. With only 21 blocks to reach No. 300, the All-Defensive selection should reach the milestone roughly 20 to 25 games in. He blocked 76 shots in total last season.