The Boston Celtics rested their top six players Monday night, turning the second night of a preseason back-to-back into a showcase for all the role players vying for a tiny potential slice of the playing-time pie.
So who has distinguished themselves in the first two games of the season, and who needs to show a bit more moving forward?
Let's overreact to two preseason games in two days:
Stock Up
Payton Pritchard
Fresh off inking a four-year, $30 million extension, Pritchard has put together two encouraging efforts that suggest he's ready for an uptick in playing time.
He followed up a 26-point effort on Sunday against Philadelphia with a 21-point night in New York. Pritchard made four 3-pointers against the Knicks, including one second-half pull-up from just inside the center court logo.
🔊 Celtics Talk POSTGAME POD: Pritchard continues to shine as second unit "threat" in preseason loss to Knicks | Listen & Subscribe
There was a lot of hype about Pritchard entering the new season -- Sam Hauser suggested he's "out for blood" -- and he has lived up to it.
Wing options (Oshae Brissett, Lamar Stevens)
The Celtics need players capable of filling wing minutes behind Jayson Tatum and Jaylen Brown. The grit duo of Brissett and Stevens have distinguished themselves with their style of play. Offense is a nice bonus, but given that Boston ought to have at least two of its All-Star-level players on the court at all times, it's perfectly fine if Brissett and Stevens subsist on energy plays.
Brissett has been great at crashing from the corners. You can see how Stevens clawed his way into Cleveland's starting lineup last season. The question is whether Joe Mazzulla will trust them given their offensive woes. Svi Mykhailiuk gives you more on that end of the floor, including as a secondary playmaker, but needs to be a more consistent defender.
Dalano Banton
Banton didn't get much of a chance to showcase his potential after being injured at the start of summer league in Las Vegas. Monday's spot start afforded him a team-high 30 minutes, 26 seconds of floor time in which Banton relentlessly attacked the basket.
Whether he was snaking through defenders, or going right into the trees, Banton showed the luxury of having a 6-foot-7 ball-handler. Between Pritchard's shooting, Banton's drives, and J.D. Davison pushing the ball at every opportunity, the Celtics should feel good about the state of the guard position early in the preseason process.
While there's been more good than bad for Boston, there's plenty of room for improvement. (See below.)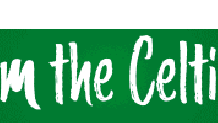 Stock Down
Sam Hauser
Missing 13 of his first 15 3-point attempts was certainly not the way Hauser envisioned starting the new season. The good news: It's preseason.
Hauser ranked 13th in the NBA in 3-point percentage while connecting on 41.8 percent of his threes a year ago. He was a plus/minus darling early last season before some shooting inconsistencies eroded his playing time.
If Hauser finds his stroke, he's going to get every opportunity to thrive next to Boston's talented core. But, for two games, he's had quality looks and just hasn't gotten them to drop.
Luke Kornet
Big-man depth will be under a microscope for much of the season and Kornet needs to be more impactful if he is going to be Boston's third option on the center depth chart.
Kornet has just five rebounds in 33 minutes of preseason floor time. Setting hard screens, being in the right spots, and rebounding the basketball should be Kornet's only priorities right now.
Like Hauser, there's a proven track record that should prevent us from overreacting. But given Al Horford's age and Kristaps Porzingis' durability, it's important that Boston can trust Kornet and any other potential depth options.
Wenyen Gabriel
Gabriel was an intriguing pre-camp addition, especially after playing 68 games for the Lakers last season and 145 total NBA games since 2019. But the 26-year-old looked like he was a little too excited for his opportunity on Monday night.
Gabriel's New England ties make it easy to root for him -- much like Noah Vonleh last year -- but he has to better maximize his minutes and play under control more.