Boston Celtics forward Jayson Tatum is among the NBA's top-five players, and one of his former opponents thinks he's next up to be the face of the league.
"Right now I say Jayson Tatum is that guy who's next up on that list of really taking over and being the frontrunner for the guy who's going to be in the commercials, the guy who goes out and is the face of the NBA," Lou Williams said Monday on FanDuel TV.
Williams, who won the Sixth Man of the Year Award three times in his 17-year career, also listed Luka Doncic, Nikola Jokic and Victor Wembanyama as candidates to be the face of the league if it's not Tatum.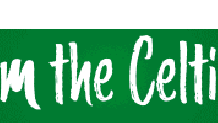 Tatum is the best player on one of the league's two most historic and popular franchises, and the Celtics have enjoyed tremendous success throughout his career, even though they still haven't won Banner 18.
The next step for Tatum in potentially becoming the face of the league is winning the MVP award and/or claiming his first Larry O'Brien Trophy. Either honor would vault him up another level and into that "face of the league" tier.
If you look at the players who have been the face of the league over the last decade -- LeBron James, Giannis Antetokounmpo, Stephen Curry, etc. -- all of them have at least one MVP and one championship ring.
The Celtics have a pretty good shot to win the NBA Finals this season. Their roster is absolutely loaded, and the two notable offseason additions -- Jrue Holiday and Kristaps Porzingis -- have made a seamless transition so far.
Tatum is off to a stellar start himself, averaging 30.2 points, 9.6 rebounds and 3.4 assists per game for a Celtics squad that is 5-0. He also became the youngest Celtics player to reach 10,000 career points during the team's most recent victory over the Brooklyn Nets on Saturday.
There's plenty of competition for the next face of the league, but you have to like Tatum's chances given the current trajectory of his career.