Jayson Tatum's stellar performance for the Boston Celtics of late was recognized Monday when the NBA announced he was the Eastern Conference Player of the Week winner for the seven-day period from Oct. 30 through Nov. 5.
Golden State Warriors guard Stephen Curry won the Western Conference Player of the Week award.
Tatum averaged 31.7 points, 9.7 rebounds and 2.7 assists per game, while shooting 54.2 percent from 3-point range last week. The Celtics won all three of their games during that stretch to improve to 5-0 on the young season.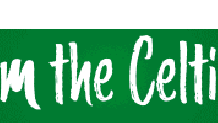 Tatum is well on his way to becoming the Celtics' all-time leader in Player of the Week award wins.
The 25-year-old forward's best game of the week came Saturday night in Brooklyn when he scored 32 points with 11 rebounds in a 124-114 victory over the Nets. In that same game he also became the 10th youngest player in league history and youngest Celtics player ever to score 10,000 career points.
Tatum and the Celtics are back in action Monday night when they take on the Timberwolves in Minnesota.
Coverage on NBC Sports Boston begins at 7 p.m. ET with Celtics Pregame Live.