Three Key Storylines
Boston gets off to another scorching start.
Jayson Tatum sets a franchise record in the second quarter.
Luke Kornet provides a boost off the bench.
The Boston Celtics remain the only undefeated team in the NBA.
The Brooklyn Nets put up a good fight Saturday night at Barclays Center, but they couldn't keep up with the high-powered Celtics, who earned a 124-114 victory to improve to 5-0.
Boston's starters once again led the way with a combined 103 points. Jayson Tatum paced the group with 32 points, but he got plenty of help from Jaylen Brown (23), Kristaps Porzingis (22), Jrue Holiday (18) and Al Horford (eight). Celtics starters have scored 99.8 points per game this season, which is 6.2 points better than the next-highest team's starting five.
The Celtics' road trip continues Monday against the Timberwolves in Minnesota. But before we look ahead to that matchup, here are three takeaways from Celtics-Nets.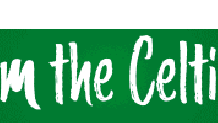 Another red-hot start
A lot of teams take a few minutes, or even a full quarter to get into the game and establish a rhythm. Not the Celtics -- they come out firing right from the opening tip.
The Celtics scored 34 points in the first quarter and 36 in the second quarter. Tatum's 3-pointer at the buzzer capped a 12-4 run and gave his team a 70-58 lead at halftime. He had a game-high 21 first-half points.
The Celtics now have scored 70-plus points in the first half in three consecutive games.
The C's are averaging 66.6 points per game in the first half, which leads the league. They've allowed just 246 first-half points through five games for a league-best plus-69 point differential. Boston also ranks No. 2 in first-half field goal percentage (51.8) and No. 3 in first-half 3-point percentage (43.5).
Slow starts plagued the Celtics at times last season, but they've had no such issues in 2023-24. This team is starting games with the proper focus and execution level. Head coach Joe Mazzulla and his staff deserve a lot of credit for having the players ready to go each night.
Jayson Tatum makes history with scoring outburst
Tatum's hot start to the season offensively continued Saturday as he poured in a game-high 32 points on 10-for-20 shooting (6-for-10 from 3-point range).
The Celtics forward needed 16 points to reach 10,000 career points, and he got it in the second quarter on a sweet and-1 layup.
Tatum became the 10th-youngest NBA player and youngest Celtic ever to score 10,000 points. He's also the only player age 25 or younger to tally 10,000 points, 3,000 rebounds and 1,000 3-pointers.
One important area where Tatum has improved from last season is rebounding. He pulled down 11 boards against the Nets and is averaging a career-high 9.5 rebounds per game through five games.
Luke Kornet gives Celtics good minutes off bench
The Celtics need a big man to come off the bench and provide rebounding, good defense and some scoring. Luke Kornet played that role quite well Saturday night.
He scored a season-high 11 points on 5-for-5 shooting with seven rebounds and one steal in 15 minutes. Most of Kornet's playing time came in the second half and he was effective on both ends of the floor.
The veteran center's positive contributions allowed the Celtics to play Porzingis and Horford 30 minutes each. Keeping those two centers' minutes down will help keep them healthy and fresh come playoff time, which makes performances like the one Kornet gave Saturday so valuable.