Kristaps Porzingis seems to be thoroughly enjoying his Boston Celtics tenure to date. But the 7-foot-3 big man had something to get off his chest after the Celtics' first loss.
Following Boston's 114-109 overtime defeat to the Minnesota Timberwolves at Target Center, Porzingis expressed his displeasure with the officials, who whistled him for five fouls through three quarters and forced the Celtics to keep him on the bench for the first six-plus minutes of the fourth quarter.
"To be honest, I've been in the league for a while and a couple of them were -- I don't know, maybe I'm just going crazy -- but I feel like I didn't do anything at all," Porzingis said of his five fouls, via The Athletic's Jared Weiss. "And on the other hand, I felt like some of the calls that I usually get, I did not get."
While that's not a particularly harsh call-out, it's possible Porzingis gets a call from the NBA for publicly criticizing the referees. Porzingis' frustration is also understandable considering he was in foul trouble for much of the night -- he had three fouls by halftime and five by the end of the third quarter, and head coach Joe Mazzulla didn't sub him back into the game until the 5:37 mark of the fourth.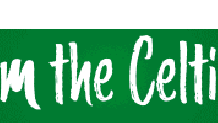 Aside from his gripe with the officiating, Porzingis struck a positive tone after the game, insisting that Boston's first loss of the season will help the team in the long run.
"It's the losses like this that I think a team grows the most and we need this. Every team needs this," Porzingis said, via Weiss. "And we need it probably the most because we were undefeated so far and these guys are playing well. So credit to them and all the teams want to beat us. So that's a big compliment to us."
Porzingis is off to a strong start with his new team, averaging 19.5 points, 6.8 rebounds and 1.7 blocks per game while shooting 42.9 percent from 3-point range. He added 20 points Monday night despite not attempting a shot in the fourth quarter or overtime, which suggests there's still room for him and the team to improve despite a 5-1 start.
" I think when you really get better, either you win or you learn," Porzingis added. "We got to learn something tonight."