Those hoping for an epic duel between Jayson Tatum and Anthony Edwards got their wish Monday night.
The two young stars went toe-to-toe for 53 minutes at Target Center, with Edwards' Minnesota Timberwolves outlasting Tatum's Boston Celtics in a 114-109 overtime win. Tatum tallied 32 points, five rebounds and a team-high five steals to power the Celtics, but Edwards was even better for Minnesota, racking up 38 points, nine rebounds and seven assists.
Things got quite competitive between the two All-Stars late in the game: After Edwards missed a 3-pointer with Tatum defending him on Minnesota's final possession of regulation, Edwards claims the Celtics star let him know about it as the teams readied for overtime.
"He got the stop on me at the end of (regulation), and he was talkin' smack at the jump ball in overtime," Edwards said, via The Athletic's Jon Krawczynski. "And I told him, '(Expletive), I'm comin' again."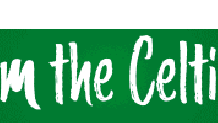 Edwards then backed up his words by locking up Tatum on a key possession in overtime, forcing a jump ball and then winning the subsequent tip before feeding teammate Mike Conley for a go-ahead 3-pointer.
"(Tatum) called me up for an ISO and tried to ISO me, and I'm like, 'I play defense, I just got five fouls,' know what I'm sayin'?" Edwards said. "So I had to show him I could play defense."
It was an impressive sequence from the 22-year-old star, who scored eight of Minnesota's 13 points in overtime to will his team to victory. And despite their on-court back-and-forth, it sounds like Tatum and Edwards share plenty of mutual respect: Edwards called Tatum "one of the best players in the league," while Tatum was similarly complimentary of the 2023 All-Star.
"Ant's one of my favorite guys to watch in the league, how explosive and talented he is," Tatum told reporters. "Continues to get better each and every year, and I just like how he competes. He competes on both ends of the floor. He made some big, big plays for his team tonight, especially down the stretch."
Edwards gave Tatum and the Celtics all they could handle Monday night, but the good news is that Boston still sits atop the Eastern Conference at 5-1. Another tough test awaits Wednesday in Philadelphia against the 5-1 76ers, with tip-off set for 7 p.m. ET.