Derrick White did a little bit of everything for the Boston Celtics during the 2022-23 season.
The underrated guard averaged 12.4 points per game during the regular season while shooting 44.7 percent from the field. He took another step forward defensively with 0.9 blocks and 0.7 steals per game to earn the first All-Defensive nod of his six-year NBA career.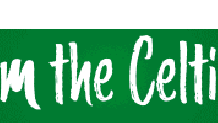 His heroics continued in the playoffs, when he averaged 13.4 points per game and hit Boston's biggest shot of the season to force a Game 7 vs. the Miami Heat.
White has developed into key player for the C's as well as a fan favorite since being acquired from the San Antonio Spurs at the 2022 NBA trade deadline. The 29-year-old has put himself on the map as one of the best two-way guards, but he still feels there's plenty to prove in the upcoming 2023-24 campaign.
He discussed his expectations for himself and much more in an exclusive 1-on-1 with our Celtics insider Chris Forsberg. Here were the highlights from the interview:
The addition of Jrue Holiday
"The things he could do on both sides of the ball is pretty special. Being able to add a guy like that and bring him to our side, and not having to guard him. ... I think everybody was super excited when they found out about the news. Obviously, it's tough to lose Rob (Williams) and Malcolm (Brogdon), but we were excited to have Jrue. ...
"He competes each and every night. He's underrated offensively. Defensively, it feels like he can never be screened and his ball pressure and stuff like that is going to be big for us."
Celtics' defensive mindset
"You look around the league, there's so many top guards and wings that it's going to be challenging every night. I think, from top to bottom, we all realize the defensive side is where we've got to hang our hat at.
"Obviously, it starts with me and Jrue on the ball, but I think everybody's bought into it and it's going to be something that we're focused on the whole year."
Expectations for himself in 2023-24
"I've just got to continue to get better. Be more consistent. Stay with that aggressive mindset that I had from last year. It's going to be a fun year. We've got so much talent. We've got so many people that can do a lot of different things, so it's gonna be exciting.
"It might be my night one night, it might be Sam (Hauser's) night, Payton (Pritchard). We've got so much talent that it's exciting to have and I'm just going to have that mindset each and every night."
His dad's critiques of his game
"Last year, he sent a whole Excel spreadsheet for me. My dad's got every game I ever played in the NBA on an Excel spreadsheet. My dad's locked in. ...
"He wanted me to shoot 36 percent from 3, so I beat that one. Some contest numbers, he loves the contested shots. That's like his number one stat. I don't know exactly what that was, but I probably had to have beat that one. And then, he wanted me to shoot 90 percent from the line and I didn't do that one. Got some work to do there."
C's players "buying in"
"When I got here, everybody was raving about how everybody just bought in. From the moment that everybody came here, they bought into what the coaches were saying and we're all just moving together for that common goal.
MORE CELTICS
"Al (Horford) was mentioning it, and Al's been here for 17 years and there's no one better to watch work day in and day out. You could see the young guys adding little things to their preparation that they got from Al just from the couple weeks that I've been here, so got a lot of talented guys and it's gonna be a fun year."
First impressions of rookie Jordan Walsh
"Young guy, but willing to learn, wants to learn. He's just out here observing. I know it comes fast. I was 22 when I came into the league and it was too fast, so I know that everything's coming at him quick and it's probably a big jump from college to summer league and summer league to open gym and training camp.
"So, he's willing to learn, he wants to get better, he has the right intentions and I just think he's gonna keep getting bigger, stronger, and just become a better player."
The player he expects to step up this season
"I think bringing in Oshae (Brissett) -- I was telling someone, I feel like every game I've played against him he's done something to impact winning. He does all the little things. Guys like him and DB (Dalano Banton) and Lamar (Stevens). Those are guys that have always had good games against us, so they bring a lot of versatility, they do a lot of different things out there, so it's good to have guys like that."
You can watch Forsberg's full 1-on-1 with White on YouTube below.