Boston Celtics big man Kristaps Porzingis has found early success in Boston, and he is loving his chances. Through his first three preseason games, Porzingis has averaged 16.0 points, 6.0 rebounds, and a block while shooting an impressive 61.5 percent from deep.
Tuesday night's preseason game against the New York Knicks only added to the Porzingis hype. With Celtics starters playing "regular minutes," per head coach Joe Mazzulla, Porzingis tallied 20 points, eight rebounds, two blocks, and a steal against his former team. He continued shooting hot, shooting 61.5 percent from the field (8 for 13) and 50 percent from deep on eight three-point attempts.
"The ball will seem to find KP a lot just because of his skillset," Mazzulla said following the Celtics 123-110 win over the Knicks. "He creates two-on-ones and close-outs, so getting him in those positions for those side pick-and-rolls is the trigger for our offense right now."
Mazzulla also mentioned that he liked seeing the starting five of Jrue Holiday, Derrick White, Jaylen Brown, Jayson Tatum, and Porzingis really communicate with each other during the timeouts.
🔊 Celtics Talk POSTGAME POD: Kristaps Porzingis shines in Celtics preseason win vs. Knicks | Listen & Subscribe
"I think the way we are adding chemistry slowly, step-by step," Porzingis said when asked about what he liked best about the minutes he played with the starting lineup. "We are looking for each other, trying to make the game easier for each other, and I think today we showed glimpses of that kind of game."
Team chemistry in Boston is something that will only build with time. While Porzingis has been in Boston for the entirety of preseason camp, Holiday only just arrived. As this group continues to play with each other, they will start to get a better feel for what each individual needs and wants in order to play their best game.
When asked about the biggest obstacles he saw, Porzingis said, "I think we are getting too eager to get on offense. We have to secure the rebound, and then we can go."
Porzingis also said that the rebounding issue is just chemistry, and something that will come naturally over time.
Porzingis has looked extremely comfortable settling into Boston. When asked about this after the game, he was quick to praise his teammates.
"It's just easy to play with these guys," Porzingis said, "I keep repeating myself, but they draw so much attention that I get wide-open 3s, wide-open looks, and they find me. And I shoot open shots. That's it, it's really simple. It was a good game for us to keep building that chemistry."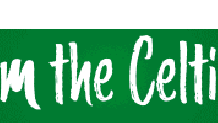 Even with all that attention, Tatum and Brown were still able to combine for 45 points.
The Celtics will wrap up their preseason campaign on Thursday against the Charlotte Hornets before tipping off the regular season on Oct. 25 against the Knicks.