The Boston Celtics took care of business against the Washington Wizards 126-107, headlined by an offensive barrage from Jaylen Brown. Brown led the team in scoring with 36 points on 13-of-24 shooting, nailing eight 3-pointers -- just three shy of Marcus Smart's record for most 3-pointers made in a game by a Celtic.
Scoring wasn't Brown's only contribution: He also tallied six rebounds and two assists while leading the team on defense with three steals and a block.
NBC Sports Boston's Abby Chin caught up with Brown following the road win.
"I just got in a good rhythm," Brown said. "I had some good open looks tonight and I just took advantage of it."
Open looks have been a trend early on this season, with Kristaps Porzingis also crediting that to his record-setting performance in the season opener vs. the New York Knicks. For Porzingis, having Brown and Jayson Tatum being the main focus of the defensive pressure in the season opener left him open for easy shots. Tonight, it was Brown's turn for the open looks, with defensive pressure put on Tatum and Porzingis.
Tatum and Porzingis still found ways to score, though, adding 33 and 15 points, respectively.
"We came out and hit some shots, we got some stops on defense," Brown said about Boston's early lead. "Just coming out and having some fun."
Taking a 42-19 lead in the first quarter, The Celtics had the advantage of not having to play from behind, allowing them to play freely. The Celtics have shown that they play their best without the pressure of having to make a comeback, so getting an early lead will be a priority.
"We were locked in," Brown said of the early lead. "We can't take nothing for granted. Every day we have to come out, greatness is earned every day."
Last year, the Celtics blew quite a few large leads by taking the foot off the gas too early, but Brown is stepping up as a leader to change the mentality in the locker room.
"It's still a work in progress," Brown said on the team chemistry. "Each game is different, we're still getting a feel for each other, so as we figure it out, we look to just have fun with it and try to play the game the right way."
The Celtics acquired point guard Jrue Holiday right before the start of the season, limiting the time to build up team chemistry prior to the start of the regular season. Only three games in, the starting five of Tatum, Brown, Holiday, Porzingis, and Derrick White already seems to be clicking. Celtics fans should feel incredible hearing Brown say that it is still a work in progress. The chemistry, and this team, will only continue to get better.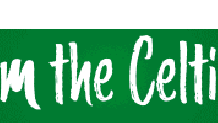 "There will be days when JT [Tatum] is going to have it going, there will be days when KP [Porzingis] is going to have it, Jrue [Holiday], Derrick White, or even guys off the bench like Payton [Pritchard], Sam [Hauser], we just have to play through them," Brown added on playing through the hot hand. "The most important thing is we find a way to get wins."
White was the epitome of Brown's claim tonight. Only logging five points on an efficient 2-of-3 shooting, White found a way to impact the game in other ways, adding eight assists, two steals, a block, and a rebound. Not everyone needs to be a scorer each night, so White made a difference elsewhere, allowing Brown to keep shooting hot. Celtics head coach Joe Mazzulla preached a team-first mentality in preseason camp, and it's clear everyone has bought in,
"Tonight was a night that I got hot, but it's just one game, Brown added. "Now we get ready for the next one, where it might be someone else."
After being the first team in the East to get to 3-0, the Celtics will look to continue their run Wednesday night as they take on the Indiana Pacers at home at 7:30 p.m. ET, with NBC Sports Boston's coverage beginning at 6:30 p.m. ET with Celtics Pregame Live.