After an offseason in which the Celtics moved out the All-Defense combo of Marcus Smart and Robert Williams, two anchors of a defense that backboned Boston on its run to the 2022 NBA Finals, it was fair to wonder if the team could reach a similar level of defensive potential, even while adding two All-Star-level players in their place.
But while much of the chatter around the addition of Kristaps Porzingis centered on Boston's new offensive ability, his teammates found themselves intrigued by how the addition of a 7-foot-3 big man on the back line might elevate a defense now overflowing with size and length. The eve-of-training-camp addition of All-Defense guard Jrue Holiday only added fuel to that defensive fire.
Jaylen Brown wants every player in Boston's core to lean into their full defensive potential.
"Kristaps is great. Obviously the shooting ability at his size is tremendous, to be able to space the floor. He's going to fit right in our system," said Brown. "But defensively is what I definitely want to continue to make an impact on him. I want him to be a shot blocker.
"I want all of us to get [All-Defense] votes this year."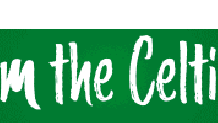 Brown is suggesting that Boston needs to tap back into what made it special during the 2022 run. The Celtics distinguished themselves with their defense and finished with the best defensive rating in the NBA.
All five of Boston's starters spotted in All-Defense balloting that season. Smart and Williams III made the team while Brown, Jayson Tatum, and Al Horford all received votes. Smart was Defensive Player of the Year with Williams III and Horford each earning votes for that award, too.
The late addition of Holiday this offseason helped calm any fears about Boston's defensive erosion. The Celtics now have an All-Defense backcourt after Derrick White made the squad last season. Each guard produced highlight-reel blocks in Friday's win over the Miami Heat.
On opening night in New York, it was Porzingis showing off his defensive potential. The Knicks made just 1 of 15 shot attempts inside 10 feet when Porzingis was the primary defender. Porzingis finished with four blocks and routinely disrupted New York shooters near the basket.
Early foul trouble hindered Porzingis on Friday night against Bam Adebayo and the Heat, but Brown wants all of Boston's core guys to lean into that defensive side this season.
"Challenging each other to get the most out of each other throughout the year is going to be key and it's going to take transparency. It's going to take getting into it with each other a little bit, but all in a constructive manner, like we all know we're working for," said Brown. "So let's challenge each other every day to towards that goal."
Brown said the departures of Smart and Williams III have forced Boston's core players to further prioritize defense.
"At times in my career, just because we've had great defenders throughout my career, sometimes my responsibility has been more on offense," said Brown. "But to challenge myself more throughout the year is important because, in the playoffs, I take on certain roles and responsibilities, no problem. But even challenging yourself throughout the year to to push yourself in that regard, because that's the side of the ball that we don't appreciate as much as a part of the game, that we don't appreciate as much.
"We emphasize and glorify the offensive side but the defense can really affect and really add to winning, too. So really taking this, really locking in, really pushing the teammates around you, trying to be the best you can be."
Horford and Porzingis bonded during offseason workouts and the veteran Horford gushes about Porzingis' defensive potential, particularly when Boston goes double-big with both on the floor.
"He's going to help us a lot with his length," said Horford. "He's a very smart player. And he's at the point in his career that he is trying to win and trying to play the right way. So I believe he's going to be a key factor for us."
The 2021-22 team thrived in part with Williams III in the roamer role, and he routinely covered for defensive miscues with his shot-blocking ability. The Celtics feel that, while Porzingis is more anchored near the basket, his ability to alter shots can allow others to be even more aggressive knowing he's there as an imposing last line of defense.
"Kristaps, his rim protection is obviously key. He's a little bit of a better individual defender than people think, like he can move for his size," said Celtics coach Joe Mazzulla. "He hasn't been in many switching or perimeter situations, but he has the ability and the mindset to do that. And then, obviously, I think Jayson and Jaylen, they'll have an opportunity to really pick up their defense, and then the addition of Porzingis will take some pressure off Al."
For his part, Porzingis glows when the subject of Boston's defensive potential is broached. He knows he must show he can hold up even when teams try to exploit his mobility in pick-and-rolls. But he downplays the notion that some sleep on his defensive potential and simply revels in the talent around him now.
"I think it's going to make my life even easier, make me look even better," said Porzingis. "Those guys, the guards that we have, especially now with the addition of Jrue -- D-White is a great defender and those two guys obviously don't need to say anything, they are elite defenders. So with that pressure, guys will try to drive in, it's going to be even tougher to finish. And then, on top of that, Al and myself coming in to block, it's going to be a tough task I know that for sure.
"We'll look forward to building that defensive chemistry to where we would get to an elite, elite level as a team."