Kristaps Porzingis and Jrue Holiday both made strong first impressions in their first game with the Boston Celtics on Wednesday night. But the same can be said for the players the Celtics lost this offseason.
While Porzingis set a franchise record and Holiday played lockdown defense in Boston's 108-104 win over the New York Knicks at Madison Square Garden, a quartet of former Celtics made their debuts for their new NBA teams Wednesday night after being traded by Boston this offseason.
All four of those players -- Marcus Smart, Robert Williams, Malcolm Brogdon and Grant Williams -- scored in double digits while shooting 50 percent or better from the floor. Here's a quick rundown of their performances.
Marcus Smart, Memphis Grizzlies
Stat line: 17 points, 6 for 11 FG (54.5 percent), 2 for 6 3PT (33.3 percent), three assists, two steals, five turnovers
Smart didn't wait around in his Memphis debut, burying a 3-pointer from one of his favorite spots less than two minutes into the Grizzlies' matchup with the New Orleans Pelicans.
Smart only made one other deep ball but excelled inside the arc, going 4 for 5 from 2-point range.
Smart played second fiddle to Desmond Bane, who racked up 31 points, five rebounds and five assists in Memphis' 111-104 loss. His 17 points were tied for second-most on the team, however, and with Ja Morant sidelined due to suspension, the Grizzlies will be relying on Smart for significant offensive production early in the season.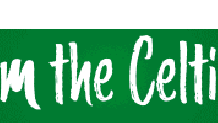 Robert Williams, Portland Trail Blazers
Stat line: 10 points, 5 for 7 FG (71.4 percent), seven rebounds, three steals, one block
If you're like our Chris Forsberg and will miss Williams' athletic finishes at the rim, at least you can watch him do the same for Portland. Here's Time Lord throwing down an alley-oop and a contested slam off pick-and-roll feeds in the Blazers' loss to the Los Angeles Clippers:
Perhaps the biggest development for Williams, however, was that he successfully made a mid-range shot. The former Celtics big man essentially had no offensive game outside the paint in Boston, so if he can add this to his repertoire, that's great news for Portland.
Malcolm Brogdon, Portland Trail Blazers
Stat line: 20 points, 8 for 16 FG (50 percent) 3 of 5 3PT (60 percent), two rebounds, five assists
After winning Sixth Man of the Year in Boston last season, Brogdon picked up right where he left off as a super sub behind rookie Blazers guard Scoot Henderson. The 30-year-old led Portland in scoring despite playing just 22 minutes off the bench.
Brogdon probably isn't thrilled about being on the lottery-bound Blazers after a deep playoff run with the Celtics last season. But if he continues to produce, he should catch the eye of a contender seeking to acquire him in a trade.
Grant Williams, Dallas Mavericks
Stat line: 17 points, 6 for 11 FG (54.5 percent), 4 for 8 3PT (50 percent), six rebounds, one block
Williams played the "3 and D" role to a tee in his Mavs debut. The sturdy 24-year-old hit four 3-pointers (including one from his "corner office") and guarded multiple positions on defense, even matching up on San Antonio Spurs rookie phenom Victor Wembanyama.
Grant is still Grant, however, and cameras caught Mavs star Luka Doncic telling Williams to stop complaining to the officials after a third-quarter timeout. Some things never change.