BOSTON -- It's June 2018, a couple weeks after the Boston Celtics took LeBron James to Game 7 of the Eastern Conference Finals, and head coach Brad Stevens is lounging in a leather chair in the owner's office at the team's old practice facility in Waltham.
The conversation centers on Kevin Durant, who, fresh off winning his second title since taking his talents to Golden State (while shunning the Celtics and their Tom Brady-aided pitch in the Hamptons), has declared that he doesn't see himself playing basketball beyond the age of 35.
How long, a reporter wondered, does Stevens see himself in his current role?
"I won't do this forever," said Stevens. "I'm not sure I see myself coaching when I'm old and gray."
Stevens' suggestion seems somewhat preposterous. He'll soon rank fourth all-time among Celtics coaches in career wins. Given that Stevens is only 41 in that moment, and that the Celtics are seemingly set up for an extended run as a legitimate title threat, the idea of a long, Popovich-like tenure feels more probable than not. Heck, it sometimes feels like there's a chance that Stevens might be the one guy who could challenge Red Auerbach's franchise-best win total.
Furthermore, even if this NBA ride did come to an abrupt and unceremonious halt like it does for so many of Stevens' friends in the coaching community, surely we would find him riding out his golden years on the sidelines at some college in Indiana, right?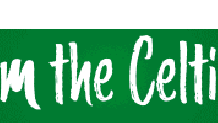 "I just don't think I'll be coaching forever," Stevens reaffirmed before the conversation shifted back to more pressing topics.
As it turns out, Stevens might just be able to see the future. Which turned out to be a particularly useful skill in his next career endeavor.
---
It's September 2023 and Al Horford is crammed in a director's chair at the GBH headquarters in Brighton, where the Celtics are navigating some of their Media Day gauntlet. There is an obvious energy around a team that, having already acquired Kristaps Porzingis at the start of the offseason, just swung big again with the addition of Jrue Holiday just 24 hours earlier. A season that already had high aspirations feels even more like a championship-or-bust quest.
After assessing the moves that architect Stevens made to shape this new-look roster, Horford is asked if he sees a difference between Coach Brad and GM Brad. His eyes light up and he promptly suggests that Stevens might, in fact, be clairvoyant.
"Oh, completely different [from coach to GM]. In my opinion, completely different," said Horford. "Like, as a coach, he had certain strategies, certain feels. He went about it different ways. But here, as a GM, I feel like he sees things two or three steps ahead of -- not that he didn't as a coach -- but he sees two or three steps ahead of everybody else, it seems like. We're looking at something but he's looking further down the line."
Stevens was ready when the opportunity to add Porzingis arose. He was ready when the initial deal fell apart and the Celtics scrambled to save it. Stevens was ready when Holiday unexpectedly hit the market right before the start of the season.
But not even Stevens could have envisioned all the dominoes that fell to accelerate his own career pivot. Trekking to the doorstep of the NBA Finals in 2018 during Jayson Tatum's rookie season, all while superstars Kyrie Irving and Gordon Hayward were both sidelined by injury, felt like the start of something special.
It was actually the beginning of the end.
The 2018-19 Celtics were a misfit bunch with too many mouths to feed, all with Irving not-so-quietly plotting his escape just months after suggesting that he wanted to see his No. 11 in the Garden rafters. The season played out so poorly, culminating with Irving going rogue as Milwaukee won four straight in the East semifinals, that even the uber-loyal Horford chased a payday to join the rival Sixers in the summer of 2019.
The Celtics adjusted on the fly by adding Kemba Walker, but his knees balked, a pandemic invaded, and the Celtics soon found themselves locked in a Disney bubble where their dreams were dashed again in the conference finals.
The NBA jumped on the accelerator for a pandemic-shortened 2020-21 season and Boston navigated a frustration-filled .500 season and bowed in Round 1 of the playoffs, ironically against Durant, Irving, and a new-look Nets team.
Something needed to change, but the email that the Celtics sent out on the morning of June 2, 2021 still hit like a sledgehammer. The subject line:
"Danny Ainge Announces Retirement; Brad Stevens Promoted to President of Basketball Operations"
Celtics brass insisted that they had been pondering the shuffle for months, but the decision for Stevens to elevate to the front office still came as a complete shock outside the Auerbach Center walls.
The big question: Could Stevens make bold roster decisions despite the relationships he forged with the same players while serving as their coach?
A hint came two weeks later when, in Boston's first move with Stevens at the helm, he dealt Walker — the team's palette cleanser coming off the Irving experience — to the Oklahoma City Thunder to reacquire Horford.
Back in Boston, Horford has found a fountain of youth and been key in the Celtics' success, including a trip to the 2022 Finals. Did Stevens know how much Horford had left in the tank after spending a year basically rehabbing in OKC?
Horford laughs now. Didn't he just tell us that Stevens could see the future?
——
It's June 2023 and Porzingis has climbed into bed in his native Latvia, his phone silenced, uncertain of what his NBA future holds. A three-team trade that would have delivered Porzingis to the Celtics has fallen apart with the Clippers reportedly balking about Malcolm Brogdon's health. Porzingis won't know his basketball future until the next morning when he grabs his phone to see that Boston has scrambled to salvage the deal.
The Celtics, just a few weeks removed from their latest conference final exit, didn't need to make a major splash. Given the tumultuous start to the 2022-23 season — and the eve-of-the-season suspension of head coach Ime Udoka — the team could have easily been content to run it back with the current core. But, after a half decade of coming up short of the ultimate goal, Stevens sensed that something had to change.
He needed to find a way to nudge his team closer to that elusive Banner 18.
"We want everybody that comes here to understand what the ultimate goal is, and everybody that is a part of this group to understand what the ultimate goal is, and that's to put all of our strengths together and try to win it all," said Stevens. "And so every decision we make will be with that as kind of the North Star."
For GM Stevens, the goal is to always be ready. When the initial Porzingis deal fell apart, Boston's offseason could have done the same. Instead, the team was prepared with a pivot. It's that readiness that resonates with those that work alongside Stevens.
🔊 Celtics Talk Podcast: Five burning questions with Eddie House | Listen & Subscribe | Watch on YouTube
Asked if he sees a difference between the Coach Brad that helped bring him into the fold with the Celtics as an assistant coach, and GM Brad who promoted him to head coach, Joe Mazzulla first quips, "Things that I can't say on TV."
Turning more serious, Mazzulla adds, "I think his methodical approach to decision making, his preparation, and the thoughtfulness into what he teaches. And just how he gets to a final thought and a final decision is something that I've tried to always pay attention to."
That readiness was highlighted again when, after the Bucks shocked the NBA world by trading for Damian Lillard, the Celtics were quick to contact the Trail Blazers about their plans for Jrue Holiday. The Celtics' front office, in their relentless quest to be as prepared as possible, had pondered the possibility of how various Lillard trades might create opportunities for them to pounce elsewhere.
That it was Holiday who became available only made Stevens more motivated. As a coach, he would routinely pop into Ainge's office to ask if there was any pathway to adding Holiday to Boston's roster. The opportunity had finally presented itself and Stevens wasn't going to be denied.
This time the pain point was dealing beloved-but-oft-injured center Robert Williams III and draft picks to Portland. Yet again, Stevens proved that you can't tiptoe in this role. You have to be able to divorce emotions and dive into bold decisions.
"I would say that every time you make calls like that you're probably shaving years off your own career, right? …. It's super hard to make that call. It's super hard to move Marcus and Rob, two people that I consider to be two of my favorites. And I know we're not supposed to play favorites, but just because I watched them from the time they were young and they were here a long time, so it's really hard.
"The only thing that makes you do that is when Jrue Holiday becomes available that you couldn't have anticipated. ... I walked into Danny's office most of my years [as coach] and would ask, 'Is Jrue Holiday available? Is there a way?' Just because he's such a fit for a team and how a team wins, how many positions he can guard, how he can pass, how he can score, his character, all that stuff.
"So when you have a guy like that that becomes available, there's a hefty price."
But the reward could be even greater.
——
It's March of 2021 and a mask-wearing Stevens is on Zoom fielding questions about a reported $70 million offer to coach Indiana University. The Celtics are a middling .500 bunch and the grind of pandemic ball has clearly weighed on Stevens. But much like every other, 'Will he return to college ball?" speculation, Stevens insists he's content in Boston.
Stevens stresses what it means for an Indiana native to even be considered for that potential gig but notes that he's a, "44-year-old Masshole. I swerve around others when I'm driving, I eat Dunkin Donuts, and I root for the Patriots."
If Stevens missed anything about the college game, it was the roster building. Well, not the relentless living-room visits while hoping that a four-star recruit might consider his mid-major Butler. But the ability to piece together that basketball puzzle.
In Boston, Stevens had a growing voice in personnel decisions but Ainge was ultimately the one calling the shots on the roster. In transitioning to the front office, Stevens knew he'd miss much of the coaching minutiae, but was invigorated by the idea of stepping back and taking a 10,000-foot view on the team. He had an ability to not only shape the roster but the entire basketball operations.
Most importantly, knowing what he did from the sidelines, Stevens felt he could give another coach the pieces necessary to get where he didn't.
And the worries about relationships with players were eased by the way Stevens approached the transition.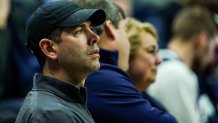 "Those are very different roles, in terms of your day-to-day interactions and what those look like. But I feel like the person and leader that he is, he kind of took the same principles to a new job," said Luke Kornet. "His ability to keep relationships with everybody and kind of just deal with them pretty straightforwardly, that's usually appreciated. And I think when you're just so aligned towards the goal of winning, you kind of take everything in that perspective."
Stevens' goal has always been to put his team in the best position to succeed. And he certainly seems to have done that with his offseason moves.
Even the newcomer Porzingis was struck by the positive vibes surrounding the team entering the new season.
"I think I can speak for myself and everybody in and around the organization: I think everybody's excited. I think just seeing the level of talent that has been brought in, it just gives, I think, extra motivation, an extra fire for everybody to get to work this season," said Porzingis. "Of course, the expectations are high and the pressure will be high but that's what we're here for. We're here for this challenge. And we expect great things from ourselves."
Stevens is pleased with the talent on his roster but — maybe learning from the 2019 season — he's even more smitten with the sort of players that comprise this group.
"I think that talent is king to an extent," said Stevens. "For me, the thing that pushes this, the willingness to pay the price we paid, was the talent plus competitive character. The character aspect of it's huge."
The Celtics have a hungry roster. Tatum and Jaylen Brown have been tantalizingly close to the ultimate prize. Porzingis spent a year in basketball purgatory with the lottery-bound Wizards. Holiday has won on the biggest stage but was jettisoned by Boston's primary rival and will have no shortage of motivation after being jettisoned by the Bucks in favor of Damian Lillard.
Boston beefed up every level of their organization, not just their roster. Stevens, at the behest of Mazzulla, added veteran assistants Charles Lee and Sam Cassell. Jeff Van Gundy was added to the front office.
Stevens' job is not complete, though. Boston might have the best top six in basketball but health concerns will leave the team constantly evaluating its depth during the early part of the season. A backup big eventually might be needed to properly pace the Horford/Porzingis combo. Stevens has left himself the tools necessary to add to this roster.
Stevens knows he must continue to be bold. He doesn't know any other way ever since taking this new gig.