At this point, we've gotten used to Brad Stevens as the Boston Celtics' president of basketball operations. But it's still remarkable that the architect of this new-look Celtics squad entered the job with zero front office experience just two years ago after eight seasons as Boston's head coach.
That's a rare transition between two jobs that are very different. But Stevens has adapted to his new role well, in part by making a sharp pivot from a coaching mindset to a bigger-picture, roster-building mindset.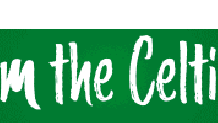 Celtics veteran Al Horford has witnessed this transition up close and sees a stark difference between Brad Stevens the head coach and Brad Stevens the executive.
"Oh, (he's) completely different. In my opinion, completely different," Horford told our Celtics Insider Chris Forsberg in an exclusive interview, as seen in the video player above.
"As a coach, he had certain strategies, certain feels. He went about it in different ways. But here as a GM, I feel like he sees things two or three steps ahead of everybody else, it seems like. We're looking at something, but he's looking further down the line."
Horford would know: One of Stevens' first moves after taking over as president of basketball operations in June 2021 was bringing Horford back to Boston in a trade with the Oklahoma City Thunder. The move was met with some criticism at first, as Stevens parted with popular guard Kemba Walker in the deal to land a 34-year-old big man who had played just 28 games for OKC the previous season.
Yet Stevens saw an opportunity to acquire a well-rested veteran who knew Boston's system, and his decision paid dividends: Horford has played an integral role in back-to-back deep playoff runs for the Celtics.
Stevens has made several similarly bold moves since that summer, from parting with first-round picks to bring in Derrick White and Malcolm Brogdon to trading two of the team's longest-tenured players, Marcus Smart and Robert Williams, this offseason in moves that brought in former All-Stars Kristaps Porzingis and Jrue Holiday.
Those deals all come with inherent risks, but Stevens the GM appears to have earned the trust of veterans like Horford.
"At this point, I'm just like, 'You know what? I'm trusting him, and I have confidence in him,'" Horford told Forsberg. "And I just have to go out there and do my job and lead this team the best way that I can."
Stevens' leadership in his executive role has created arguably the NBA's best team on paper entering the 2023-24 season. It will be up to second-year head coach Joe Mazzulla and players like Horford to realize Stevens' vision and bring Banner 18 to Boston.