You don't know what you got 'til it's gone. But up until the past two games, Derrick White was never gone.
For a Boston Celtics team whose injury report often reads like the mobile order status screen at your local Starbucks, White has been an outlier. He played in 112 consecutive regular-season games after being acquired from the San Antonio Spurs in February of 2022. White was one of only 10 NBA players to appear in all 82 games during the 2022-23 season, and the first Celtics player to do such since Isaiah Thomas in 2015-16.
Nothing could keep White off the court. Not neck stingers, not ruptured eardrums. There's a lasting image of White, his mouth bloodied during a game shortly before the All-Star break last year, where he tells his teammates, "One more game," then laughs heartily while flashing blood-stained teeth.
That's Derrick White. Gamer. White had played in 117 consecutive games -- including postseason -- before missing Boston's latest stops in Brooklyn and Minnesota.
The only thing that can keep White off the court is his children. White flew home from Miami before Game 2 of the 2022 Eastern Conference finals for the birth of his first child, Hendrix. Seventeen months later, White stayed back in Boston as his family welcomed a second son, Daxton.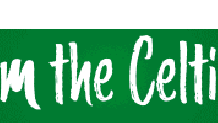 The Celtics could have White back on the floor on Wednesday night for an Eastern Conference showdown with the Philadelphia 76ers. White is listed as probable.
One thing is certain: Separation made the heart grow fonder. The Celtics missed White's presence, particularly in Minnesota on Monday night as they stumbled at the finish line of an overtime loss to the Timberwolves.
White's greatest ability, beyond availability, is his penchant for making the game easier for everyone around him. He's a steadying presence from the point guard position who values the basketball and simply yearns to make the right play.
White isn't afraid of the moment, either. Just ask the Heat, who watched him dominate the game at both ends of the floor as Boston prevailed in its home opener last month.
Just how good has White been in his four appearances this season? A few numbers that accentuate his impact:
+28.2
That's Boston's net rating in White's 119 minutes of court time. That's not only the best mark on the team, it's the best mark in the entire NBA among all players with at least 20 minutes of floor time per game. No. 2 on that list? Jayson Tatum at +20.8.
Before the season, we predicted White would lead the NBA in net rating, and while it's a tiny sample size, it sure seems like he'll be in the mix. White finished third in net rating last season behind only the Denver duo of Nikola Jokic and Aaron Gordon.
Nearly all of Boston's top three-man lineups feature White. He seems to thrive regardless of who he's paired with.
Even with Boston's offseason upgrades of adding All-Star talent in Kristaps Porzingis and Jrue Holiday, the on/off numbers often suggest that White might be the second-most impactful presence on the team behind only Tatum.
+58
That's what Boston starters -- White running alongside Jaylen Brown, Tatum, Porzingis, and Holiday --- have outscored opponents by in 72 minutes together this year.
The Celtics' starters have a sizzling 125.9 offensive rating. For a bit of context, that's 7.3 points per 100 possessions higher than the NBA-record mark the Sacramento Kings posted last season (118.6). Boston's starting five is posting numbers that would make some of the best Celtics lineups in recent team history blush.
Those numbers should come back to Earth a bit over the course of the year. But it's not outlandish to think the starters have only scratched the surface of their true potential as the newcomers get comfortable.
161.5
That is White's scoring output per 100 shot attempts this season, per Cleaning the Glass data. It's a comically good number.
White ranked in the 82nd percentile among all combo guards last season at 120.4 points per 100 shot attempts. White is shooting 73.3 percent on all 2-point attempts this year and 57.9 percent beyond the 3-point arc. On a team loaded with talent, he's not forcing anything, and his efficiency reflects it.
White's absence is noticeable, even when he's available. A year ago, with an overstocked point guard depth chart, the Celtics sometimes struggled to find minutes for White in the fourth quarter and crunch time. He's repeatedly shown he needs to be on the court in those moments. Game 6 of the Eastern Conference Finals last year hammered that home.
Yes, White's first four games this season showed he's vital to this team. But his absence the last two games confirmed it. You don't know what you got 'til it's gone.