Derrick White has become an integral part of the Celtics' core since he came to Boston via trade in February 2022. Will the C's ensure he sticks around past 2025?
The Celtics have until midnight on Oct. 23 to reach a contract extension with White, who is entering the third year of a four-year, $70 million contract that expires following the 2024-25 season. According to The Boston Globe's Adam Himmelsbach, White and the Celtics have "continue(d)" extension discussions, but no deal is imminent as next Monday's deadline approaches.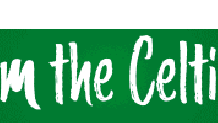 Boston clearly thinks very highly of White and proved as much by trading point guard Marcus Smart earlier this offseason to land Kristaps Porzingis. That deal made White the Celtics' de facto starting point guard before the team acquired Jrue Holiday, and it's still possible White will start for Boston even with Holiday on the roster.
The 29-year-old has blossomed into an excellent two-way guard in Boston. He averaged 12.4 points and 3.9 assists per game last season while shooting a career-high 38.1 percent from 3-point range and is one of the NBA's best perimeter defenders; he led all guards in blocks last season and made the All-NBA Defensive Second Team.
How much could White fetch on a new extension? Our Chris Forsberg recently projected White's next deal with a starting salary of about $27 million (140 percent of his current salary) in 2025-26.
Such a deal would tighten Boston's pockets; the Celtics already are one of five NBA teams over the "second apron" of the luxury tax, which comes with punitive penalties that could impact the team's roster building. Superstar Jayson Tatum also will be eligible for a supermax extension next season, which would put Boston further into the luxury tax.
Celtics ownership seems committed to spending whatever it takes to bring home Banner 18, however. And while the C's could wait until next offseason to extend White, it's possible his price tag could increase if he delivers another strong season in Boston.
While White is an immensely valuable player for the Celtics, he's still not a max-contract player, so there's some motivation for Boston to get a deal done for White now before player contracts balloon even more on the NBA's next TV deal.
So, White's contract situation is worth monitoring between now and next Monday as the preseason winds down.