Jeff Van Gundy has more than three decades of basketball experience, and all of that knowledge should help him make a strong impact as a senior consultant for the Boston Celtics.
The Celtics hired Van Gundy earlier this month. The longtime coach was laid off by ESPN/ABC over the summer after being part of the network's top NBA broadcast team for many years.
Celtics head coach Joe Mazzulla explained Friday during an interview with 98.5 The Sports Hub show Zolak & Bertrand why Van Gundy can be a valuable part of Boston's success.
"It's really cool because he has a non-biased perspective toward our organization," Mazzulla said. "And as the season goes on, it becomes hard at times to take a 30,000-foot view, because you're working with these guys every day and you're in it, and you're staff is in it.
"So to have a guy who can take a step back and see the organization from the outside -- he's scouting us, so we're going to know ourselves better than others because he's looking at us every single day and studying us. He has a non-biased perspective. It's like, 'Here's what you're doing well, here's what you're not, and here's what I see.' To me, that's a huge weapon to have."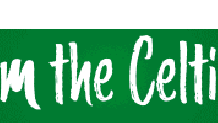 There's always value in having an outside perspective evaluate all facets of the organization, including the Maine Celtics of the G-League. Mazzulla's point about it being difficult to do that when you're in the mix everyday is a really good one.
Van Gundy has a wealth of experience to draw from when consulting the Celtics.
He's been a very successful head coach at the college and NBA levels. He has experience dealing with superstars, players with huge egos, etc. He's had success as a coach with teams playing very different styles, too. His 1990s Knicks squads were very physical and defensive-minded, whereas his Houston Rockets teams in the 2000s were pretty potent offensively. And, of course, he's had a front row seat to a lot of elite basketball as part of ESPN/ABC's No. 1 broadcast team for many years.
Van Gundy is one of the smartest basketball observers in the league, and having him give the Celtics advice in so many areas can only be a positive for a franchise that's doing everything possible to win Banner 18 this coming season.