The Boston Celtics and Philadelphia 76ers have played 517 games over the past half decade, and yet each new meeting brings fresh intrigue about how Boston might defend its rival.
(Aside: Can we call it a rivalry yet? Do we have to wait for Philadelphia to win a playoff series to use that term? That's another column for another day.)
Since Boston's road to where it wants to get to invariably seems to include a pit stop in the Land of Wawa, the Celtics have to perpetually ponder all possible ways to slow a team that includes reigning league MVP Joel Embiid.
Boston's wrinkle on Wednesday night was dispatching offseason addition Jrue Holiday as a primary defender on Embiid despite giving up at least seven inches in height.
The NBA's tracking data suggests that Holiday was the primary Embiid defender on a nearly a third of the MVP's total offensive possessions. Holiday allowed just 2 points over 22.3 partial possessions as Embiid finished 1-of-3 shooting with three turnovers against Holiday.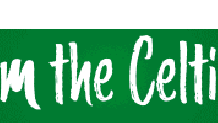 Embiid, who suggested after the game that he fully expected Holiday to defend him, overpowered the guard on a baseline drive early in the first quarter. But Holiday was otherwise sturdy.
It continues a recent trend of Holiday being a more-than-serviceable option in taking turns on Embiid. The Bucks routinely utilized Holiday in a similar role during his time in Milwaukee.
The NBA's stats warehouse suggests that Holiday has defended Embiid for a total of 15 minutes, 27 seconds and 74.5 partial possessions over the past six years. Embiid has connected on just 7 of 22 shot attempts for 17 points with seven turnovers.
Here's a look at the year-by-year data:
Holiday's strength and basketball IQ help negate the size he gives up. Holiday doesn't easily give up his space and makes Embiid really work to get to his spots.
The Celtics are not unfamiliar with the idea of dispatching a guard to help on Embiid. Marcus Smart routinely took turns against Embiid in previous seasons, though the Celtics also liked to have Smart blitz Embiid as a help defender in doubling situations.
Boston needs to get creative with Embiid. The Celtics have had the luxury of asking Al Horford to be the primary defender but his shift to a reserve role this season adds a layer of difficulty to matching the Embiid minutes.
Horford logged a similar workload as Holiday against Embiid on Wednesday night and allowed 15 points on 6-of-11 shooting. Horford did a decent job on Embiid -- one stumbling third-quarter closeout aside -- but Philly's big man hit some tough shots, even when Boston sent doubles to crowd him around the paint.
Still, it's hard to ask Horford to hold that fort at age 37. This is where the absence of another bruiser-type big off the bench hurts Boston. The Celtics must get creative to help cover the minutes that starting center Kristaps Porzingis shares the floor with Embiid because there are no other bigs beyond Horford the team can confidently ask to joust with Embiid.
Maybe Boston is OK living with that. Embiid finished with 27 points on 10-of-20 shooting but had six turnovers. It was Tyrese Maxey who controlled the game and routinely scorched Boston, even if it took 27 shots to get his 25 points.
It feels inevitable that the Celtics will ponder a backup big addition during the 2023-24 season, and maybe that will add another wrinkle to how they defend Embiid.
But the Celtics should feel good about the ability to utilize Holiday as part of the Embiid game plan. Then again, the 76ers will likely be better prepared to exploit that matchup.
The small glimpse on Wednesday again highlights the luxury of adding someone like Holiday with his All-Defense pedigree. The Celtics might elect to flip the script the next time out and ask Holiday to focus all his energy on Maxey.
One thing is certain for two teams that have already met three times this season (two preseason, one regular season) and could see each other 10 more times if they meet in another seven-game playoff series: The chess match is just beginning.
But Holiday is an intriguing new piece on the chessboard.