BOSTON -- If you ask head coach Joe Mazzulla, one of the Boston Celtics' biggest contributors in their home-opening win over the Miami Heat was the guy who scored two points in 14 minutes of action.
Oshae Brissett saw his first game action as a Celtic on Friday night at TD Garden when Mazzulla thrust him into the lineup at the 5:02 mark of the first quarter. Boston trailed 26-13 when he entered. Just over two minutes later, Miami's lead was down to three.
"He didn't play in Game 1 (against the New York Knicks), and he changed the game," Mazzulla said of Brissett after the Celtics' 119-111 win. "That, to me, is what momentum is all about. He came in, he made a significant impact, and he did his job at a high, high level.
"We have to get to a point where what he did is just as important as what the other guys have done tonight, and he helped us win."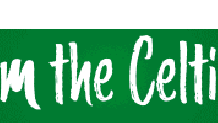 What did Brissett do? While his stat line was nothing to write home about -- two points, five rebounds, no assists and a pair of turnovers -- he made a series of key hustle plays in the first quarter, including an offensive rebound that led to a Payton Pritchard 3-pointer.
Mazzulla held Brissett out of the lineup Wednesday in New York and admitted he initially planned to bring the 25-year-old in during the second quarter Friday night. Mazzulla sensed Boston's energy lagging early against a fierce Heat team, however, and called on Brissett to deliver a jolt of hustle off the bench. Brissett obliged.
Brissett's energy was contagious and seemed to snap the Celtics out of their early-game malaise. Boston was very active on defense for the remainder of the game, recording seven steals and six blocks as a team to defeat a hard-nosed Heat squad.
"I know that for myself, I've got to come out there and do all the dirty work and do all the things that will give us that energy," Brissett told NBC Sports Boston's Amina Smith and Eddie House during an interview on Celtics Postgame Live. "I like playing like that, I like getting the crowd into it, and that's just me. I'm going to try to bring that every single night, no matter who we play -- especially (when) playing Miami, that's definitely needed because of the type of team they are."
Brissett averaged a respectable 8.1 points per game over his previous three seasons with the Indiana Pacers but may find scoring opportunities hard to come by in Boston's loaded offense. He seems to be embracing his role as the Celtics' spark plug, however -- much in the way Aaron Nesmith played with reckless abandon during his two seasons in Boston -- and his teammates appreciate him for it.
"He was the sole reason that we got back into the game, and I told him that," Celtics star Jayson Tatum said. "He came right in, and we were kind of flat. His energy, his offensive rebounding, him giving us second- and third-chance opportunities was big. And that's his job.
"For him to come to do that (after) not playing last game, to come in today and give us this spark to turn the game around was huge, and that's what I love about our team."
🔊 Celtics Talk POSTGAME POD: Celtics 'avenge' Eastern Conference Finals Game 7 loss with gutsy win over Heat | Listen and Subscribe