Consider the following stat lines of two NBA players in 2022-23:
Player A: 17.8 ppg, 3.0 rpg, 6.2 apg, 46.9% FG, 39.6% 3PT
Player B: 12.4 ppg, 3.6 rpg, 3.9 apg, 46.2% FG, 38.1% 3PT
Now consider this: Player A says he wants to be more like Player B this upcoming season.
Player A is Los Angeles Lakers guard D'Angelo Russell, a former All-Star and 2015 second overall pick who has averaged 17.7 points per game over eight NBA seasons. Player B is Boston Celtics guard Derrick White, who earned quite the shout-out from Russell after the Lakers' preseason game Sunday night.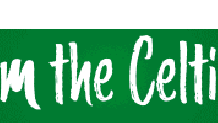 "I'm not using preseason as preseason, I'm using it as the first few games of the season," Russell said, via Spectrum SportsNet. "That's just my approach. If I look crazy doing it or picking up guys full-court, diving and doing all that, that's what I want to be.
"My inspiration has been Derrick White. I wanna be Derrick White. He doesn't get a lot of credit for what he does. (He) makes all the winning plays, and that's who I wanna be."
While White's numbers don't jump off the page, he's blossomed into an excellent two-way guard since joining the Celtics via trade in February 2022. He led all NBA guards in blocks last season (76 in 82 games played) while earning Second-Team All-Defense honors, and he ranked third in the league in net rating behind only Denver Nuggets teammates Nikola Jokic and Aaron Gordon.
White's ability to average double digits and facilitate on offense while playing elite defense at the guard position is becoming increasingly more valuable in today's high-octane NBA, so it's great to see players like Russell -- who's more viewed as an offense-first guard -- recognize White's impact.
White should be with the Celtics through at least the 2024-25 season on a relatively team-friendly deal (four years, $70 million), and Boston also has until Oct. 23 if it wants to sign the 29-year-old to a contract extension.
If White's camp wants to highlight their client's value, Russell's comments might be a good place to start.