The Boston Celtics picked up where they left off with another outstanding performance on Wednesday night.
After outclassing the Washington Wizards on Monday, the C's returned home and put on a show vs. the Indiana Pacers. They quickly asserted their dominance with a 44-point first quarter, topping their 42-point mark in the first frame against Washington. To put that impressive number into perspective, the franchise record for points in a single quarter is 50. This was the first time the Celtics have had consecutive 40-point first quarters since 1982.
They kept their foot on the gas to blow out the Pacers, 155-104. It was their 10th game ever with 150-plus points and their first since 1992. They shot a blistering 56.8 percent from the floor, including 20-for-35 (57.1 percent) from 3-point range. Eight C's players scored in double figures.
Now 4-0 on the season, the Celtics will look to stay undefeated when they visit the Brooklyn Nets on Saturday night. First, here are our takeaways from Wednesday's rout.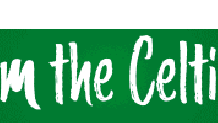 Jayson Tatum leads the charge
Tatum continues to show why he's a popular pick to win his first MVP award. The four-time All-Star notched a game-high 30 points on 9-of-15 shooting (3-5 3-PT). He has scored 30-plus points in three of Boston's four games while shooting well over 50 percent from the floor.
Twenty-one of Tatum's points came in the first half to set the tone for the Celtics' dominant win.
Tatum also had 12 rebounds and four assists. He put up his stellar stat line despite sitting for the entire fourth quarter and playing only 27 minutes.
There were several key contributors for the C's in this one -- Derrick White, for instance, dropped 18 points (7-10 FG, 4-7 3-PT) -- but Tatum still stands out as the superstar in the stacked starting lineup. It's extremely early in the campaign, but expect the MVP chatter to grow louder if Tatum produces more of these masterpieces consistently.
C's offense showing all-time great potential
When the Celtics added Kristaps Porzingis and Jrue Holiday to the mix, it was expected that the already-stacked offense would improve. But it's fair to say not even the most optimistic C's fans anticipated it would look this good.
After tallying 77 points in the first half of Monday's game vs. the Wizards, Boston scored 75 points in the first half of Wednesday's win. According to Celtics stats guru Dick Lipe, it's the Celtics' first time scoring at least 75 points in the first half of consecutive games since at least 1950.
Before Monday, the Celtics had reached 75 points by halftime only 34 times before in franchise history, per Celtics.com's Marc D'Amico. It's the first time they led by 35 or more points in consecutive games in at least 25 seasons, according to Elias.
They led Indiana by as many as 53 points, marking their third-largest lead in the last 20 years. Their biggest lead came in Jan. 2022 when they went up 60 against the Sacramento Kings.
While both historic performances came against inferior opponents, the Celtics are showing they have what it takes to boast an all-time great offense.
🔊 Celtics Talk POSTGAME POD: Celtics score THIRD-MOST POINTS IN FRANCHISE HISTORY in dominating 155-104 win over the Pacers | Listen and Subscribe
A better night from the bench
There were plenty of positives to take away from Monday's game vs. the Wizards, but the Celtics' second unit wasn't one of them. It was an abysmal performance from the group highlighted by Payton Pritchard going 0-for-8 from the field and Sam Hauser shooting 3-for-10. The bench went a combined 11-for-38.
Wednesday marked a much-needed get-right game for Pritchard and the rest of Boston's reserves. Pritchard looked more like his preseason self with a solid 6-for-10 night to finish with 15 points. He also dished nine assists and was a +32 in 26 minutes.
Hauser snapped out of his slump with 17 points, which included five made 3s on six attempts. He added three rebounds and a steal in 19 minutes.
Altogether, the C's bench bounced back to shoot 22-for-39 from the floor and finish what Tatum and Co. started. If the second unit looks more like this going forward, good luck to the rest of the NBA in trying to slow down this Celtics offense.