Three Key Storylines
Tatum and Brown bounce back
Encouraging night for the bench
Jrue Holiday does it all
The Boston Celtics opened their NBA In-Season Tournament run with a victory over the Brooklyn Nets on Friday night.
On a new-look TD Garden court, the C's had six players in double figures and shot 43.6 percent from the floor to earn their first win in the Group Stage, 121-107. Jaylen Brown (28 points) and Jayson Tatum (23 points) led the way while Sam Hauser (15 points) provided a spark off the bench.
Lonnie Walker IV and Dennis Smith Jr. paced Brooklyn with 20 and 14 points off the bench, respectively.
Boston's next Group Stage game is scheduled for Friday, Nov. 17 on the road against the Toronto Raptors. For the full schedule, and an in-depth explainer for the inaugural In-Season Tournament, go here.
We'll get a preview of that tournament showdown on Saturday as the Celtics will host Toronto at 7 p.m. ET. First, here are our takeaways from their win over Brooklyn.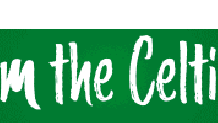 The Jays bounce back
Jaylen Brown had a night to forget in Wednesday's loss to the Philadelphia 76ers as he shot just 4-for-13 from the field and finished with 11 points. The two-time All-Star put that performance behind him with an outstanding showing on Friday night.
It took him only seven minutes to score more points (12) than he did in all of Wednesday's defeat. He went on to drop 21 points on 7-of-12 shooting in the first half.
As for Jayson Tatum, he went scoreless in the first quarter but erupted for 13 points in the second. The Jays combined for 34 points in the first half after totaling only 27 in the entire game against Philly.
Brown finished with a game-high 28 points and was efficient, shooting 10-for-19 from the field and hitting five of his nine 3-pointers. He also dished five assists.
Tatum went quiet again in the third but helped the C's pull away with 10 more points in the fourth to finish with 23 points (6-17 FG, 4-11 3-PT) and 10 rebounds.
When both Celtics superstars are making their shots, there aren't many teams in the league that can keep up. Brooklyn shot 44.7 percent from the floor and 40.5 percent from 3 and it still wasn't enough against Boston's vaunted offense.
Encouraging night for the bench
Payton Pritchard entered Friday's game desperately needing to see a shot go through the net. He was 0-for-10 from 3-point range over his last three games and 3-of-20 from deep this season.
The Celtics guard busted out of his slump with a 13-point performance vs. Brooklyn. He converted two of his seven 3-point attempts and made five of his 10 shots altogether.
Pritchard also came down with five rebounds -- four of which were offensive boards -- and notched three assists.
Sam Hauser has been a bright spot for the struggling C's bench and that continued on Friday. The sharpshooter stayed hot from long range, hitting five of his 10 3-pointers to finish with 15 points.
Luke Kornet stepped up to make several big plays for the second unit. The big man tallied seven points (3-5 FG) and was huge on the boards, racking up nine rebounds (six offensive) in 18 minutes.
All in all, it was a strong performance from a Celtics bench that has been lackluster so far this season, and it didn't have Al Horford (right knee injury management) to help out.
"Obviously we need points off the bench," Celtics president Brad Stevens said during Friday's broadcast. "It's good to see Payton get a couple, Sam, that helps, but we just need everyone to continue to get better together, learn how to play together, and make sure we are taking the right strides, and certainly the bench is a part of that."
Friday's performance was a step in the right direction.
Jrue Holiday flirts with triple-double
Holiday showed again in Friday's win why Brad Stevens is all smiles whenever his name comes up in conversation.
The veteran guard did a little bit of everything to help Boston earn a decisive victory. He posted a stat line of 13 points, 12 rebounds, and nine assists -- just one assist short of his fifth career triple-double.
It's the second time in less than a week that Holiday has flirted with a triple-double. He had 18 points, 10 assists, and nine rebounds in the Celtics' win last Sunday against -- coincidentally -- the Nets.
Holiday is now averaging 13.4 points 7.9 rebounds and 5.8 assists through eight games this season.