Boston Celtics' big man Al Horford had himself a night on both ends of the court in his return to the starting lineup in the team's 117-107 win over the Philadelphia 76ers Wednesday night.
Horford put up season-best numbers in his third start of the season, logging 14 points on 5-of-9 shooting, eight rebounds, five blocks, and three assists. With Jaylen Brown (non-COVID-related illness) and Kristaps Porzingis (right knee contusion) both sidelined, Horford stepped up when the team needed him most.
🔊 Celtics Talk POSTGAME POD: 'Big Game Al' Horford leads shorthanded C's in HUGE win vs. 76ers | Listen & Subscribe
Horford spoke with NBC Sports Boston's Abby Chin following the well-earned road win.
"[We found our] fight," Horford said of the C's competing without two of their starters. "With our team, the next man steps up and we do what we have to do. Obviously, we missed Jaylen [Brown] and KP [Porzingis] tonight, but we had to find a way."
Horford did just that against his former team, stepping up from his sixth-man role to a starter. His defensive presence down the stretch allowed Boston to maintain its lead late into the game, as Horford made multiple important blocks in the fourth quarter. With Sam Hauser and Jrue Holiday struggling from deep, Horford was able to pick up the slack, shooting an extremely efficient 4-of-8 from the 3-point line.
Horford also held his own after being tasked with the tough job of guarding former MVP Joel Embiid, limiting the 7-foot big man to a season-low 20 points.
"It's fun. It's a lot of fun," Horford said on guarding Embiid. "It's competitive, we are out there playing hard and trying to do our best."
Horford and the Celtics did a great job with game planning around Embiid, making it the first game since Philadelphia's season opener that the reigning NBA MVP was held without a block, doing so by firing from deep and keeping the ball out of his reach. The team combined for 50 three-point attempts, six more than its season average, converting at 36 percent.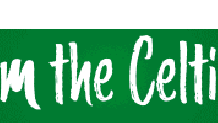 "We're just getting more comfortable with one another," Horford said of the improving bench unit. "Continuing to play and continuing to trust what we are doing as a group."
With Horford and Hauser in the starting lineup, head coach Joe Mazzulla turned to Payton Pritchard, Luke Kornet, Svi Mykhailiuk, and Dalano Banton for help off the bench. All four of them received meaningful minutes, shooting a combined 52.9 percent from the field. Banton, a guard, notably grabbed five rebounds in his eight minutes of play.
Late in the fourth, Tatum clutched up to hit a dagger of a three-pointer to put the game out of reach. Having played in Philadelphia for a season, where he was severely underappreciated, Horford found joy in watching the Sixer fans head for the exit.
"It's always great, just period, getting wins," the 17-year veteran said with a smile. "Playing here in a hostile place, it feels good."
Now in sole possession of first place in the Eastern Conference, the Celtics will look to strengthen their position on the top of the standings this Friday as they head to Toronto to take on the 5-6 Toronto Raptors.