Forget about yachts and private jets. Bring back John in the Car.
As the Red Sox wither into irrelevance, one question troubles us more than who will replace Chaim Bloom or how good their prospects actually are: What happened to John Henry?
The team owner used to be publicly engaged. He once did whatever it took to field a winner, from adding extra ones to the bid for Daisuke Matsuzaka, to sending his front office to Curt Schilling's home for Thanksgiving dinner, to gleefully grappling with the Evil Empire for superstars. He annually ran neck and neck with Robert Kraft for the title of Boston's best owner. Now we bemoan his detachment and wonder what it means for restoring the team to its former glory.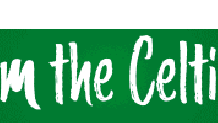 Outside of a handful of short interviews during the 2021 playoffs, Henry hasn't conducted a press conference since the Red Sox traded Mookie Betts in 2020. But it wasn't always like this. He used to engage reporters with late-night e-mails and occasional appearances around the park. During his first decade in town, we never questioned his commitment.
Nowhere did that passion reveal itself more famously than a dozen years ago when he barged into Felger and Mazz's Brighton studios on 98.5 The Sports Hub to defend his organization and lambaste the hosts, live on the air.
The subject of an NBC Sports Boston documentary short called, "First-Time, Long-Time" that dropped on Wednesday, Henry's visit is remembered for its improbability -- it's not every day that a billionaire is so incensed by what he's hearing that he sends his driver racing to the source -- but what really stands out is the fire that feels extinguished.
When Henry stormed 98.5's old basement studios across from the Stockyard, he came in hot, incensed over the portrayal of the organization as filled with back-stabbers for the lurid details leaked anonymously about manager Terry Francona's personal life after the team's epic collapse in 2011.
Fans were already enraged about that historic unraveling before a Boston Herald report that starting pitchers were pounding beers during games and that Francona had lost control of the clubhouse. The Boston Globe followed up with a bombshell that detailed Francona's crumbling marriage, his reliance on pills, and other sordidness.
Condemnation was swift, with host Tony Massarotti crushing the leakers for slandering one of the greatest managers in the team's history on his way out the door. Mazz's vitriol prompted Henry's unplanned visit.
"You believe we came out and smeared Tito?" Henry hissed. "You believe that?"
Red Sox fans want that John Henry back. The one who wore every loss, read all the coverage, and wasn't shy about punching back. They want passion, not a portfolio manager adding another holding that suddenly feels like his priority.
The most dispiriting part of watching Henry's club hemorrhage All-Star talent and fall inexorably into last place over the last four years has been the owner's aloofness. It would be one thing to say with certainty he doesn't care. It's another to simply infer it because he's too disengaged to say anything at all.
We want to believe the people running our teams live and die with the results more than we do. We want them to spend without concern for the luxury tax, to trade prospects for big leaguers, and for today's team to matter at least as much as tomorrow's.
We can't say that about the current Red Sox, not with the payroll plummeting and club executives worshiping at the altar of the almighty farm system, which guarantees exactly nothing. The days of the Red Sox never staying down for long feels long ago and far away. It's hard to see how we get them back without Henry rediscovering his old fire.
"Don't be a stranger," Felger said as Henry prepared to leave the studio a dozen years ago.
Sadly, the owner has not heeded that advice.