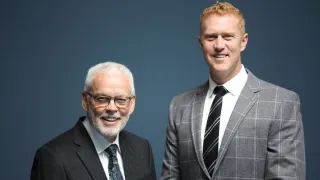 NEEDHAM, MA – October 24, 2023 – NBC Sports Boston today announced its comprehensive coverage of the Boston Celtics' 2023-24 NBA season, highlighted by live coverage of 70 regular season matchups; extensive pregame, halftime and postgame coverage; and exclusive written, video and audio content on NBCSportsBoston.com and the all new NBC Sports Boston App.
NBC Sports Boston will showcase "Celtics Post Up: Season Preview" presented by Eastern Propane & Oil on Tuesday, October 24th at 7PM, bringing viewers and fans an in-depth look at this years' Boston Celtics team. NBC Sports Boston's regular season Celtics coverage will tip off with Celtics Pregame Live on Wednesday, October 25th at 6PM with their Opening Night against the New York Knicks at Madison Square Garden. The Celtics home opener against the Miami Heat follows on Friday, October 27th and will be featured on NBC Sports Boston with coverage tipping off at 6:30PM. NBC Sports Boston's game schedule includes several key matchups throughout the season including the first game vs the Milwaukee Bucks; both games vs the defending champion Denver Nuggets; and several games vs some old faces including Marcus Smart and the Grizzlies; Grant Williams and the Mavericks; and Malcolm Brogdon & Rob Williams and the Blazers. NBC Sports Boston will also feature a matchup against Steph Curry and the Warriors.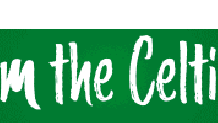 In addition to key regular season games, NBC Sports Boston will also carry all of the NBA's new in-season tournament pool games that the Celtics will play: November 10 vs. Nets; November 17 @ Raptors; November 24 @ Magic; and November 28 vs Bulls. If the Celtics advance, NBC Sports Boston will also air the Quarterfinal game. In addition to the game night coverage, NBC Sports Boston's weekly show "Celtics Post Up" presented by Eastern Propane and Oil also returns starting November 7.
Throughout the season, live-game coverage will once again be led by play-by-play announcer Mike Gorman -- who is entering his 43rd and final season in this role; Brian Scalabrine, who is entering his 9th full-time season with NBC Sports Boston; and Drew Carter, who is new to NBC Sports Boston this season. NBC Sports Boston Celtics sideline reporter Abby Chin will also return and be on-site for every game.
NBC Sports Boston will continue to surround Celtics games with gameday programs Celtics Pregame Live presented by TD Bank, Celtics Halftime Live presented by Ace Ticket, and Celtics Postgame Live presented by your New England Ford Dealers. The shows will be co-hosted by NBC Sports Boston's Amina Smith and former NBA player and Celtics Guard Eddie House. NBC Sports Boston Celtics Insider Chris Forsberg will also contribute, along with a rotating list of special guests. The show will provide a blend of news, analysis, commentary and interviews before and after every game.
Comprehensive written, video and audio content covering the Celtics and the NBA will continue to be provided across NBC Sports Boston's digital properties. Exclusive news, analysis, commentary and information will be available daily by Forsberg and a team of multiplatform content creators. Forsberg also hosts the Celtics Talk podcast, which publishes multiple episodes weekly throughout the season featuring special guests and interviews.
The 2023-24 NBA season will mark Mike Gorman's last after 43 years of calling Boston Celtics games. He will tip-off his "Farewell Season" with the Celtics regular season opener at Madison Square Garden as the Celtics take on the New York Knicks. He will be honored throughout the season by NBC Sports Boston, the Celtics and fans, including lead-up specials and content surrounding the season opener; a series of on-air and in-arena vignettes during home games; surprise guests in the booth throughout the season; and an in-arena "Mike Gorman Night" at a Celtics home game in April, celebrating all of his accomplishments. NBC Sports Boston will also feature on-air promos and social media content honoring Mike and his legacy all season long.
NBC Sports Boston's live coverage, including pregame and postgame shows, will continue to be available to authenticated subscribers for live streaming through the NBC Sports App.